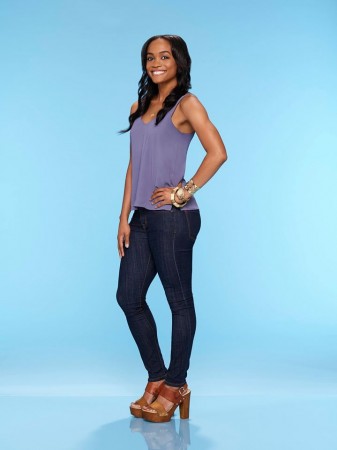 ABC on Monday announced Rachel Lindsay, a contestant on The Bachelor Season 21, as the star of The Bachelorette Season 13. This is the first time a black contestant has been cast as the lead.
Also read: Stranger Things 2 declare war on spoilers; team up with Game of Thrones to avoid leaks
Lindsay, an attorney from Dallas, is currently one of Viall's top four contestants, and with this announcement ABC has made it clear that she will be eliminated at some point in the next couple of episodes.
"I think it's safe to say your hometown date with Nick did not go as planned," Jimmy Kimmel Live host Jimmy Kimmel quipped to Lindsay during a brief chat with her on Monday.
As for her being announced as the next The Bachelorette, she said: "We're a couple weeks out from filming, we're ready to get this started. I'm ready to find love, find a husband, so if you know anybody out there who needs to apply [and] sign up …"
Lindsay, 31, revealed that the producers of the show had told her months ago that she was in the running to be the next Bachelorette, but at the time she did not take it seriously. She felt they were just being nice to her so as to help her recover from the heartbreak of being dumped by Viall. "And then as it kept going, I realized, 'All right, they're actually serious about this thing'."
"I am excited," she continued. "I'm ready — I'm ready to find love." She said she is "looking for someone who's ready for what I'm ready for. At this point in my life, 31, I'm ready to find a husband, someone who's ready to start a family. … I'm looking for someone who can make me laugh, [has] a great smile."
The Bachelorette will return to television on May 22.