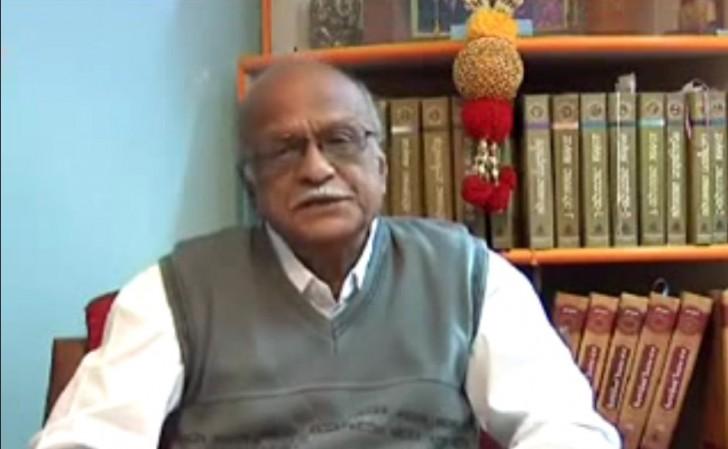 Kannada scholar Dr Malleshappa M Kalburgi was shot dead by two unidentified men on Sunday, 30 August, at his home in Dharwad district, 430km north of Karnataka capital Bengaluru.
Kalburgi, the former Vice-Chancellor of Kannada University in Hampi, was shot at his Kalyan Nagar residence at 8:40am, police said. He was rushed to the District Civil Hospital, where he breathed his last.
The attackers knocked on the door and when opened, they shot Kalburgi on the forehead and chest at a close range while he was speaking on mobile phone, reports said.
His daughter Rupadarshi stated that when she came out hearing the gunshot, she found him lying in a pool of blood.
He had recently requested the police to withdraw armed guards deployed at his house. The police are looking into the role of Hindutva terror outfits in the incident as several local saffron fronts had reportedly threatened him over his remarks on idol worship.
The reputed scholar, who was a member of the Advisory Board to the Kannada Sahitya Academy, was conferred with the National Sahitya Akademi Award in 2006 for his collection of research articles titled "Marga 4".
Kalburgi, who was born in Yaragal village in Vijayapura district in 1938, had also won State Sahitya Akademi Award, Basava Puraskara, Nrupatunga Award, Pampa Award and Yakshagana Award.
Kalburgi was a close friend of Jnanpith award-winning litterateur, the late UR Ananthamurthy, who was a staunch opposer of BJP's right-wing politics. In August 2014, when Ananthamurthy died, alleged members of the Bharatiya Janata Party and the right-wing Hindu Jagarana Vedike were booked by the police for bursting crackers to mark his death.