Sandalwood actress Sharmiela Mandre has allegedly defied the lockdown rules imposed by the goverment as she went for a jolly ride in a car, which met with an accident on the wee hours of Saturday, 4 April, in Vasantha Nagar in Bengaluru.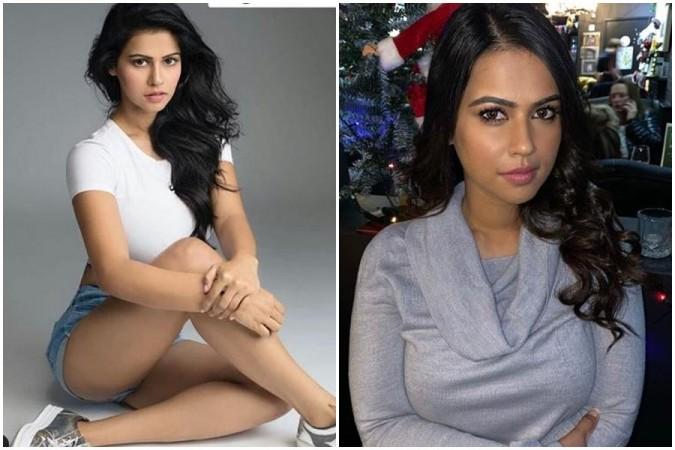 Preliminary Investigation Report
According to Kannada news channels, she was travelling in her porsche car when it rammed into railway bridge. It is reported that she and her friend Lokesh were in the vehicle. The preliminary investigation has indicated that they were under influence.
The reports do not stresses on her condition, but only mentions that Sharmiela Mandre has suffered injuries on her face, while her friend has suffered injury on his hand. Whereas the front portion of the car is completely damaged.
The video and the pictures of the damaged car can be found below:
A case has been filed at the High Ground police station. More updates about the incident are awaited. However, her alleged behaviour has come under severe scrutiny by the netizens. Firsly for defying the lockdown rules and next for driving under influence. Select few comments can be read below:
ಹರೀಶ.: @sharmilamandre: No matter whatever it's is, soon this drunk & drive, hita & run case will get closed without any proper action against #SharmilaMandre & friends. Because in India laws are made to only poor people not for politicians, celebrities & rich.
#Sandalwood #Bnenagluru
ಕೊರೋನಾ ವೈರಸ್ ಲಾಕ್‌ಡೌನ್ ಉಲ್ಲಂಘಿಸಿ ನಸುಕಿನಲ್ಲಿ ಕಾರಿನಲ್ಲಿ ಓಡಾಟ. ಕಾರು ಅಪಘಾತದಲ್ಲಿ ನಟಿ ಶರ್ಮಿಳಾ ಮಾಂಡ್ರೆ ಸೇರಿದಂತೆ ಇಬ್ಬರಿಗೆ ಗಾಯ. ಪೊಲೀಸ್ ಇಲಾಖೆಯಿಂದ ಪಾಸ್ ಪಡೆಯದೆ ಕಾರಿನಲ್ಲಿ ಓಡಾಟ ಆರೋಪ.
ವಸಂತ ನಗರ ಬಳಿ ಅಪಘಾತ. ಐಷಾರಾಮಿ ಕಾರು ಜಖಂ. ಹೈಗ್ರೌಂಡ್ಸ್ ಸಂಚಾರ ಪೊಲೀಸ್ ಠಾಣೆಯಲ್ಲಿ ಅಪಘಾತ ಪ್ರಕರಣ ದಾಖಲು. #sharmilamandre pic.twitter.com/DWBC32h3iz

— Manjunath Naglikar (@manjunathn2) April 4, 2020
Imran Khan: Rash and Negligient driving has landed Actress #SharmilaMandre and her male friend in hospital beds. Their Jaguar car hit the Vasanth Nagar railway bridge damaging the front portion of their car. The incidnet happened between 2.30 and 3 am. Both were admitted to #Fortis hospital
Who is Sharmiela Mandre?
Sharmiela Mandre started her career with Sajni opposite Dhyan aka Sameer Dattani in 2007. She has worked in close to 20 movies in the last 13 years. Her notable movies are: Ee Bandhana, Navagraha, Venkata in Sankata, Aake and Mass Leader.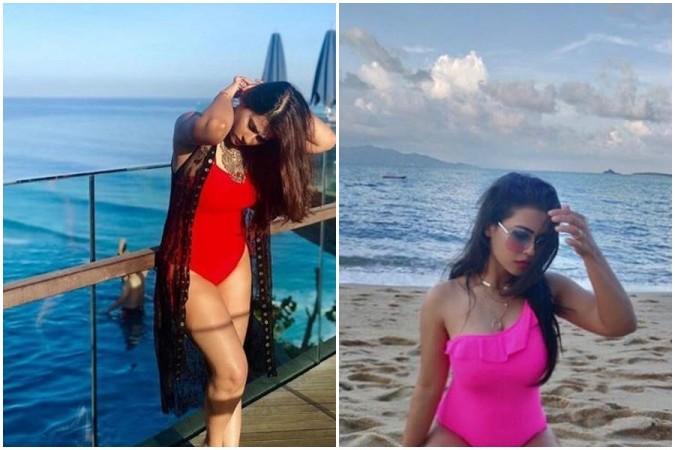 The 30-year old has shared screen space in the films starring Dr Vishnuvardhan, Darshan, Duniya Vijay, Diganth, Shivaraj Kumar, etc. Her forthcoming films are Yogaraj Bhat and Ganesh's Gaalipata 2 and Mysore Masala.