Veteran Kannada actress Shanthamma has passed away on Sunday evening, 19 July. She was aged 95 and survived by four sons and two daughters.
Shanthamma, a resident of Bengaluru, was staying with her daughter in Mysuru was four months. She was taken to a private hospital on Saturday evening after she collapsed at her residence.
As per the reports, Shanthamma was suffering from age-related ailments. "We visited several hospitals from 4 pm to 1 am, but they denied admission. At last, she was admitted to a private hospital where she passed away a while later," Deccan Herald quotes her daughter Suma as saying.
Her final rites will be performed on Monday, 20 July.
She had acted in over 400 movies predominantly in Sandalwood. She had made her debut in Dr Rajkumar's Ohileshwara in 1956. She was close to the Raj family and was part of many films made on their banner.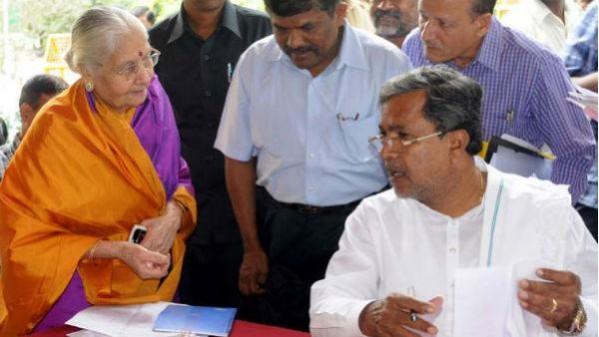 Shanthamma was a theatre artist who acted in supporting roles throughout her career.
Sandalwood has lost many celebrities during this lockdown due to coronavirus outbreak. Notably, Chiranjeevi Sarja, Bullet Prakash, Mimicy Rajagopal, Mebina MIchael, and Michael Madhu among others.