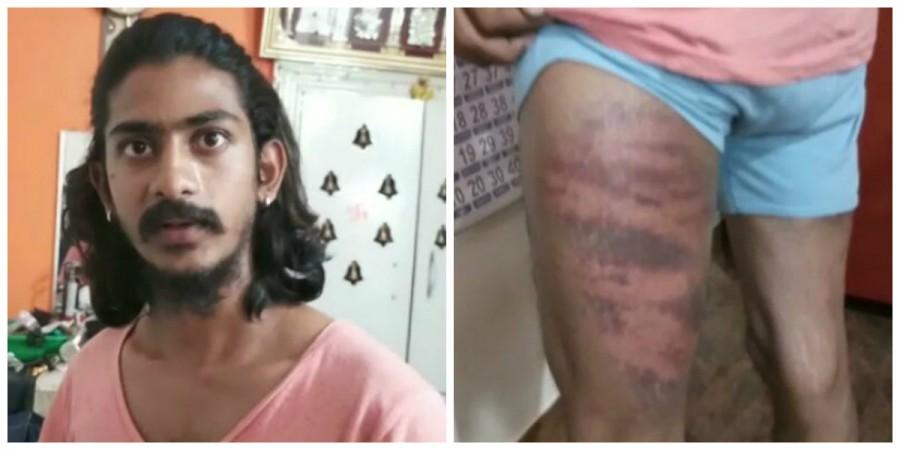 Kannada actor Rakesh, who was seen in the movie Alexander, has alleged that he was tortured by the Bengaluru City Police, but the cops have denied his charges.
Rakesh reportedly attended the birthday part of his friend in Vijayanagar on Tuesday night. The actor was said to be drinking on the road in Gopalapura late night at around 1.30 am along with his friends.
A passer-by complained to police helpline about this, and Hoysala police on night beat rushed to the spot.
Some of the drinkers ran away on seeing the police vehicle, but Rakesh and his friend Shreyas stood there.
The two were taken to the police station, where they refused to pay a fine, according to the police.
But talking to mediapersons, Rakesh denied the police's version of events and said he had not committed any crime.
He claimed he was speaking to his friends when the Hoysala vehicle came to Ramamandira. The police apprehended him and his friend and beat him up in the police station, he added.
Rakesh also showed mediapersons the bruises on his leg, caused by clotted blood, and said he is finding it difficult to walk.
Rakesh on Wednesday reportedly met DCP Anuchet of the Bangalore West Division. He complained to the senior police officer about the alleged harassment.