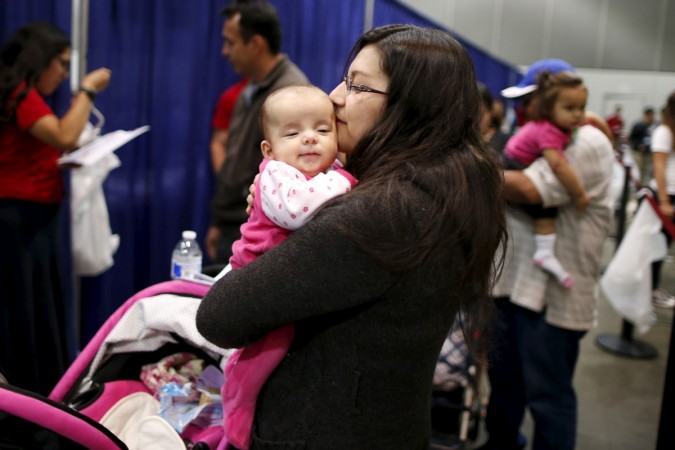 A recent study reveals that "Kangaroo mother care" is likely to improve the health of the weak, pre-term and underweight infants.
Kangaroo mother care refers to providing the preemies or pre-term babies with intensive care by keeping skin-to-skin contact with them almost every time through the day and also providing the little one with exclusive or near-exclusive breastfeeding, that doctors recommend.
It was found that the low weight and preterm babies who received more of mother's warmth and nursing were likely to live into their 20s, unlike the premature babies of the control group who were provided incubator's care instead of their mother's care.
The babies who received warmth of their mother's skin performed much better on the measures of behavioural and social health than the infants who didn't receive it. They even turned out to be lesser hyperactive, impulsive and aggressive than the babies who belonged to the control group.
It was noteworthy that the brains of the babies who received Kangaroo mother care had larger brains, the part of the brain which is responsible for the learning mechanism was specially larger, the researchers stated.
A full-term pregnancy lasts for 39 to 41 weeks and it's found that around 15 million preemies are born prior to completing 37 weeks of gestation annually, according to a WHO statistics. Children under five years of age die of pre-term birth complications, which caused around 1 million deaths in 2015.
In the US, one out of ten babies is found to be pre-term, a March of Dimes statistics revealed. March of Dimes is an organisation working towards improving the health of infants by preventing premature birth, birth defects and infant mortality
Though this study proved that skin-to-skin care is linked to better outcomes in the pre-term babies, the direct cause-and-effect relationship is yet to be found.
The Kangaroo mother care was started in Bogota, Colombia, a decade back due to lack of incubators. This way of taking care was very beneficial for the vulnerable pre-term babies and helped in taking care of vulnerable pre-term and underweight infants.
The underweight newborns were strapped to the chest of their mothers for a minimum of 20 hours a day, just like baby kangaroo in their mother's pouch.
Some changes were observed in this method over the years when fathers were given a chance to become care giving kangaroos to their little ones, even skin-to-skin care method got into use.
"What began as a bold innovation is now a widely practised, wonderful method of promoting bonding and breast-feeding," said Dr Lydia Furman, a paediatrician at University Hospitals Rainbow Babies and Children's Hospital in Cleveland, chicagotribune.com reported.
"Hospitals need training, though, so that no one falls asleep with an infant on their chest," she cautioned.
Dr Lydia Furman explained the above in a journal editorial that accompanied the study.
The study was published online December 12, 2016 in the journal Pediatrics.