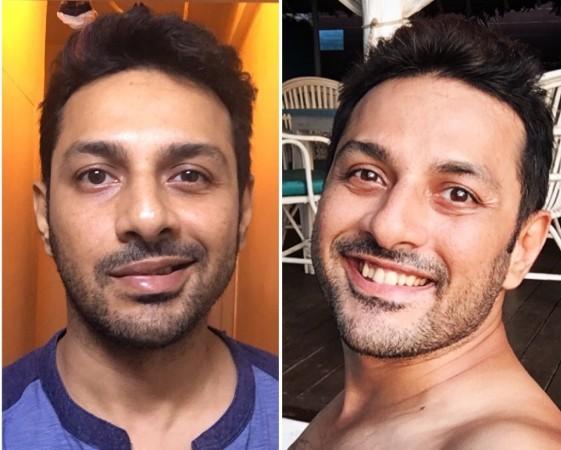 Kangana Ranaut's Simran co-writer Apurva Asrani had earlier revealed that he was suffering from Bell's Palsy (a condition that leaves the face partially paralysed). He had shared his ordeal in a long Facebook post wherein he opened up about his condition and described how his face drooped to one side, one eye wide and unblinking, and his mouth twisted.
After undergoing rigorous physiotherapy for the past four months, Asrani has now come out strongly in his battle against Bell's Palsy. He is now in full control of his face. He shared a before and after photograph in which he can be seen trying to smile in one picture and stretching his facial muscles and smiling in the juxtaposed picture.
The National Award-winning writer took to Twitter to thank his family and friends for their unconditional support throughout the disformity that he had been experiencing since January.
4 months today since I woke up with #BellsPalsy & the right side of my face fully paralysed. I couldn't smile, I got vertigo & impaired vision. It was terrifying. Grateful that the love & support of friends & family plus rigorous physiotherapy has restored my face to near normal. pic.twitter.com/bRNJ2rtPO3

— Apurva Asrani (@Apurvasrani) May 15, 2018
Asrani was earlier in the news after he was embroiled in a controversy with Kangana Ranaut over Hansal Mehta's directorial Simran's writer's credits.
In a long Facebook post, Asrani had expressed his displeasure for not just his credit as a writer being pushed after an additional writer, but also exposed Kangana and her dictatorship on the film set.