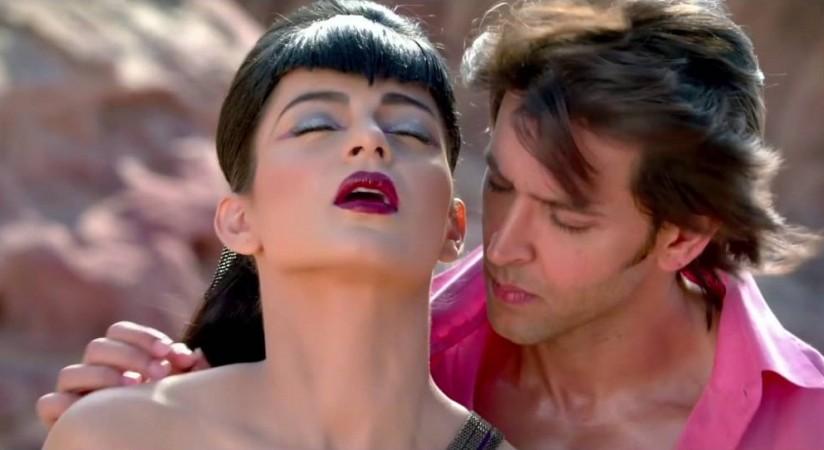 Kangana Ranaut has definitely alienated herself from many people in the industry due to her bold approach in handling the situations in the past.
Remember the time when the actress got herself embroiled in a controversy with Apurva Asrani over Simran's writer credits?
Well, the scriptwriter, who has been closely following the actress' ongoing controversy involving Hrithik Roshan, decided to take a dig at her by sharing a video that shows the Queen actress stalking the Krrish actor.
Apurva Asrani was also one of those who came out in support of Hrithik after he spoke about his four-year-long issue with Kangana Ranaut in two back-to-back interviews to two news channels.
He tweeted out the video to back Hrithik's claims of being stalked by Kangana, with a caption that reads: "Fact is indeed stranger than fiction. #HrithikRoshan stalked by Kangana in #Kites. [sic]"
However, the scriptwriter later deleted his tweet.
The said scene is from the 2010 film Kites, and shows Kangana's character breaking into Hrithik's character's house like an obsessed lover begging the latter to accept her as his life partner.
The scene seems to have parallels with Hrithik's version of what happened between him and Kangana, as shared by him in his interview with Republic TV.
On a related note, if recent reports are to be believed, Kangana's name was removed from the guest list of a party where many other Bollywood A-listers — including Hrithik Roshan — will gather for celebration.
The annual party will be hosted by Dino Morea and Nandita Mahtani, who launched their joint venture Playground last year, and Kangana was part of that event.