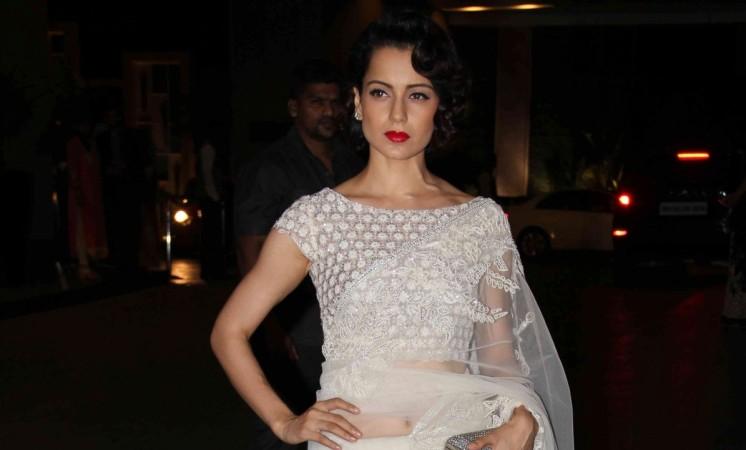 Kangana Ranaut is one Bollywood actress never scared to speak her mind. Her brutally honest and sharp opinions often don't go down well with the industry and its fans.
One can't deny the fact that in an industry where one can't survive without being diplomatic, Kangana has never bothered about the consequences – be it losing a project or fans – that come along with her being outspoken; and one great example is her recent dust-up with Bollywood bigwig Karan Johar.
Despite being a guest on his talk show Koffee With Karan 5, she dared to accuse the host of being "the flag-bearer of nepotism". She even told him to his face how he once made fun of her English and that episode inspired her to do better.
It is commendable that without a godfather in the industry, the Queen actress has carved a niche for herself, so much so that she has bagged three National Awards. Probably, this is one big reason why she is always mistaken as an "arrogant" actress.
Having said that, her bold and outspoken behaviour has often resulted in some big controversies. Besides her recent fiasco with Karan Johar, here are some of the controversies around this talented and independent actress:
1) Hrithik Roshan-Kangana legal battle: This was undoubtedly the biggest controversy Bollywood has ever seen (at least the biggest one they talk about). The legal tussle between the two kicked off after Kangana referred to the actor as a "silly ex" in an interview with an entertainment portal.
This irked Hrithik who denied having dated the actress and later sent Kangana a notice, demanding an unconditional apology for the defaming remark.
Recently, the actress was asked whether she was told to sort out the issue behind close doors, to which the actress said that she was told she would be finished if she opened her mouth.
"I was called to big people's houses. I was told if I open my mouth, I will be finished [referring to her career]. But it doesn't make any sense because that chapter is over for me. It is so done and dusted and it doesn't hold any relevance in today's time. I had that [low] phase also, but it did not frighten or threaten me because I knew I was not doing anything wrong," she told PTI at the time.
2) Adhyayan Suman accused her of performing black magic on him
During Kangana and Hrithik's fight, Kangana's former boyfriend and son of actor Shekhar Suman, Adhyayan Suman, made a shocking revelation claiming that the actress tried to "sabotage" his career and performed "black magic" on him. He also said that Kangana physically and verbally abused him during their one-year relationship.
3) Kangana's bold answer to the term "good friends"
In another interview, when asked what according to her the industry term "good friend" meant, she instantly replied: "Just good friends' means a fuck buddy who's been slightly promoted."
4) When Kangana said there is no competition to her in the industry
In an interview with a leading magazine, Kangana said that there was no competition for her in the industry. She went on to add that no other actress could have played the role of Datto in Tanu Weds Manu Returns.
This comment, however, received flak from actress Divya Dutta who said Kangana was not aware that there is a lot of talent around.
5) Kangana set tongues wagging when she said industry people tried to pull her down
Kangana said that that people in the industry wanted to see her fail. In an interview with Mid-Day, she had said, "I know what's going on. There are some people who don't like what I am getting to do. I seem to have become the easiest target. So, all kinds of stories about me are being floated. If I go on to clarify, I fall into a trap. The idea is to make me lose focus and I must admit that it has been very demoralising. I am horrified to see how bitter and negative people here can get."