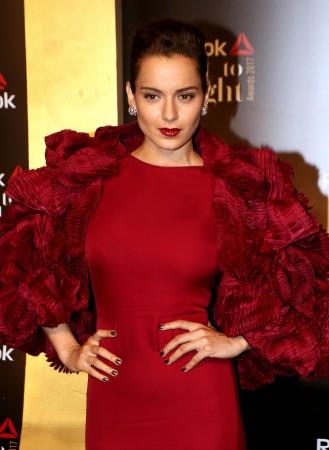 Kangana Ranaut never holds back when it comes to giving her honest and straightforward takes on her professional life or relationships. And the Hrithik Roshan controversy will never die down, it seems.
In an exclusive interview with Femina magazine, Kangana was asked if she was more careful now after her "break-up" with Hrithik Roshan made national headlines.
The actress replied: "I was cautious then and even the other person was. We didn't have unreal expectations from each other. But, unfortunately, events that unfolded in his life pushed him to make false promises. It was not wrong all along. And it's not that I could have helped him because these are events in his life. There are relationships where I had made mistakes but this one has to be one of the relationships where I was unlucky."
According to Mid-Day, Kangana also spoke about what she wants in her "boyfriend".
"I love my country. I will break up if my boyfriend is not patriotic. If he can't be dedicated towards his motherland, I don't think he would be dedicated to me," Kangana said.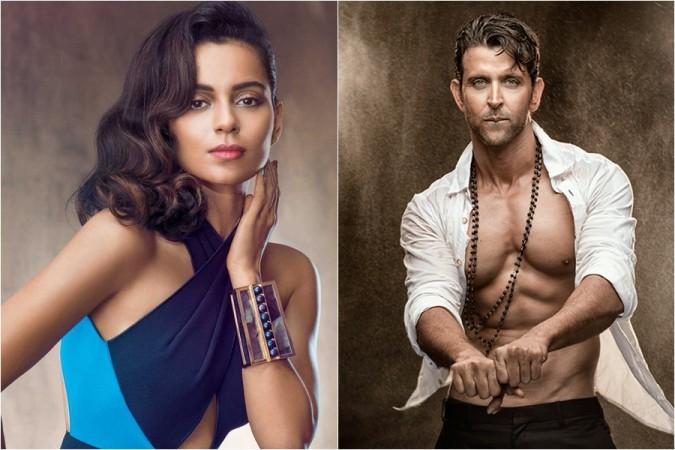 Kangana, meanwhile, is currently shooting for Manikarnika: The Queen Of Jhansi, in which she plays Rani Lakshmibai, and she was asked if she has seen Sanjay Leela Bhansali's Padmaavat. Quick came the reply: "Honestly, I have not seen the film."
Talking about the Swara Bhaskar's controversial open letter with regard to Deepika Padukone's Padmaavat, Kangana said: "Coming to Swara, it's very disturbing to see how she is being called names and slut-shamed into silence. It only goes to show that society has become scared of the movement women professionals have started in this country.
"The people who are trying to silence Swara are the people who treat women badly; why else are they so affected by this letter? What is so offensive about it? She has written a courteous and decent piece. We live in a toxic society so hostile to women that unimaginable crimes happen against us. The only remedy is to give attention to women's voices.
"I read somewhere that Bhansali has said jauhar is the character's way of winning the war. That's equally controversial, and one of the most insensitive things to say. Why isn't anyone saying anything to that? Do you see the sexism there? There is no reaction to that because a man said it."
Well, Ms. Ranaut, we smell yet another controversy in your reply there.
Kangana spoke to Femina magazine about her 'best friend' Karan Johar as well.
She said: "We are not the best of friends, as you're probably aware. But we had a professional interaction. I don't mind a creative collaboration with him, even if we don't subscribe to the same ideologies. I'm not going to miss out on a work opportunity over this. Also, as an actor I want to remain close to my audience through TV and digital platforms too."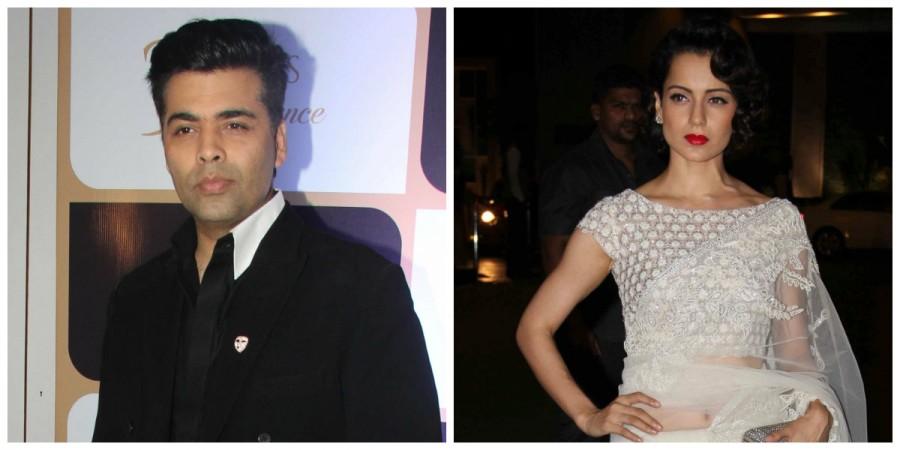 And finally, Kangana spoke about her real best friend and sister Rangoli, who has been with her through thick and thin also played a significant role in her life.
Talking about their relationship, Kangana told the magazine: "Rangoli has never been an ambitious person. She has always had a close set of people that she cares deeply for and confides in. And today as the mother to her baby (Prithviraj), she is even more exclusive. This baby is the center of Rangoli's existence today.
"Sometimes I only get to talk to her once in three days. I feel bad that her priorities have changed today (smiles). And I don't have the attention, love and companionship that I had received from her in the past.
"It was a big shift for me when Rangoli decided to separate and move back to Manali with her husband (Ajay) to concentrate on her family life. They are also building a hotel there. My nephew is cute and it was a special feeling when I held him for the first time because he bears an uncanny resemblance to Rangoli and me. But I cannot deny that I miss the old days with my sister."