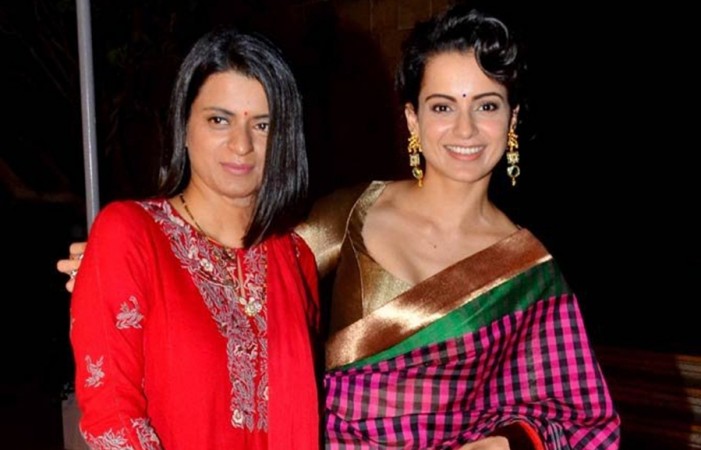 A complaint has been filed against Kangana Ranaut, her sister Rangoli Chandel and her finance team with Khar police station for non-payment of the brokerage towards a real estate agent. The complainant, Prakkash G Rohira of Karma realtors, has alleged that the actress and her staff have not paid him the complete consideration for the bungalow she bought at Pali Hill last year.
However, Ranaut has refuted the allegations made by Rohira. She has claimed that she paid one percent brokerage (above Rs 20 lakh) as per the deal adding that the broker is now demanding two per cent brokerage.
"My finance team was taking care of the deal, the complainant was paid one percent brokerage close to Rs 22 lakh which as per Industry standards. Now, he is asking for two percent brokerage. At no point, two per cent brokerage was decided on. The money transferred is through the bank and all documents are available," Kangana was quoted as saying by DNA.
Her sister claimed that they have submitted their statement to the police, however, Khar police station's sub-inspector Chaskar said that he is yet to receive a statement from the actress.
In September 2017, Ranaut had bought a bungalow located at the upmarket Pali Hill of a total area of 3,075 sq ft for an asking price of Rs 20.07 crore. The actress had paid Rs 1.03 crore as stamp duty.
When Rohira was contacted, he told the daily that he was aware that there will be blatant denials from the actress making him appear at fault.
"I have no intention to take this to media as I'm the smaller one here and more prone to harm. I'm confident in my matter. It's best to depend on evidence produced by all parties," Rohira added.