Kangana Ranaut's explosive interview on Aap Ki Adalat — where she accused Hrithik Roshan of abandoning her after a full-fledged affair — has become a hot topic of discussion among industry people as well as fans of both Kangana and Hrithik.
While many are casting aspersions on Hrithik for maintaining silence over the allegations, his ex-wife Sussanne Khan has now hit back at the Simran actress through a Twitter post, proving that the actor has her support in this tough time.
'Scared' Kangana takes jibe at Hrithik again; talks about Malayalam actress' abduction case
The 38-year-old interior designer posted an adorable picture of her and Hrithik with a heart-warming message: "The is no allegation or sad plot that can have the weight to triumph over a good soul. #powerofthetruth #mafamilia #goodoverevil."
Hrithik and Sussanne, who parted ways about three years ago, have always maintained a cordial relationship since divorce. They are often spotted together at social events, family dinner dates or when vacationing with children.
Meanwhile, the Queen actress spilled the beans in the interview on how Hrithik misused her email account as he had its password. Kangana claimed Hrithik sent thousands of emails to himself through her email account.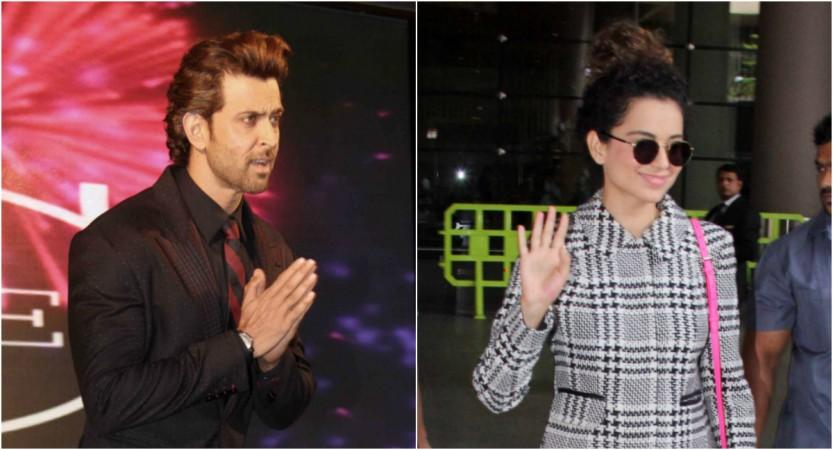 For the uninitiated, Hrithik and Kangana's fight had started last year after the latter had referred to the Kaabil actor as a "silly ex" in an interview.
Hrithik subsequently sent a legal notice to the actress, demanding a public apology for her remark.
Kangana replied with a counter-notice, alleging that Hrithik had hacked her email account to delete the conversations that could create a problem in his divorce proceedings with then wife Sussanne.
Hrithik defended himself saying they were never in a relationship and an impostor using his name was communicating with her over email.