Although a lot of water has flown under the bridge in Kangana Ranaut and Hrithik Roshan's much-hyped and scandalous case, the battle isn't over yet.
After asking for an apology from Hrithik on television show Aap Ki Adalat, Kangana revealed more about the entire fiasco in film critics Rajeev Masand's show, Now Showing.
In the interview, the Queen actress spilled the beans on how Hrithik misused her email account as he had the password for it. Kangana claimed that Hrithik sent over thousands of emails to himself through her email account, although she admitted that a few of them were written by her.
"I never knew he will send so many emails to himself from my account. I even complained to his father that I don't know what your son is up to. He used to stay logged in to my account throughout the night. Then his father (Rakesh Roshan) promised to help me but he never did. Ultimately, I shut the account," she told in the interview, Indian Express reported.
The Simran actress further said that she used to get scared of everything going around her. Even the industry people used to warn her to apologise else face jail. She also made a reference to the ongoing case of Malayalam actress, who was abducted by a co-actor. "I was afraid. Some of the things that happen around you scare you. Look at what happened in that Malayalam actress case. He got her raped and got her videos circulated for complaining to his wife," she said.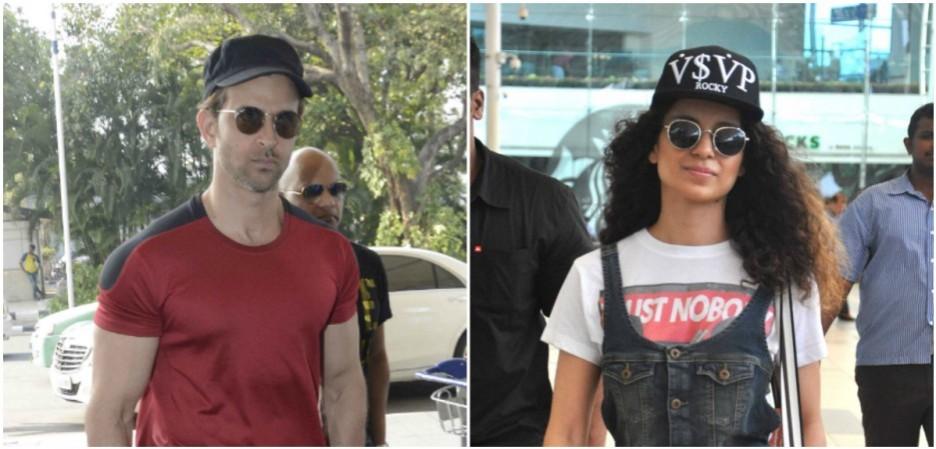 For the uninitiated, Hrithik and Kangana's brawl had started last year after the latter had referred to the Kaabil actor as a "silly ex" in an interview. Hrithik then took to Twitter and had said that he was not dating anyone. However, the fight came to light after Hrithik sent a legal notice to the actress, demanding a public apology for her "silly ex" remark. In reply, Kangana too had sent a counter notice, alleging that Hrithik had hacked into her email box to delete the conversations that could create problem in his divorce proceedings with then wife Sussanne Khan.
Hrithik defended himself saying that they were never in a relationship and an impostor using his name was communicating with her from the email ID. The case died a natural death due to lack of evidence.