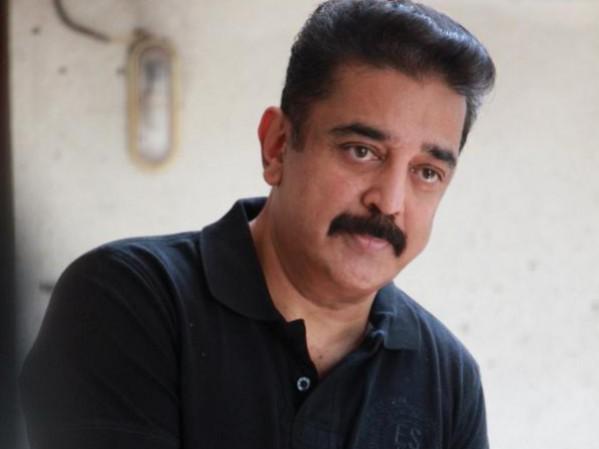 Two Hindu activists groups have filed separate police complaints against superstar Kamal Haasan for his controversial comments on the gambling episode of Mahabharata, one of the two major Sanskrit epics of ancient India.
Kamal Haasan had expressed some of his controversial opinions in his recent interview to a Tamil channel and one of the remarks was against Mahabharata. He had said that India is a nation which honours a book, which is centred around the theme of gambling away a woman as if she were an object.
His comment did go well with some Hindu groups. The Hindu Makkal Katchi (HMK) has now filed a case with Chennai Police. In the complaint, the group said that Kamal Haasan has degraded Hindus' holy book Mahabharata. They also claim that Ulaganayagan's views are anti-national and will cause unrest in Tamil Nadu.
The Akila Hindu Mahasabha (AHM) also filed a complaint with the Collector in Coimbatore, seeking action against the legendary actor. The activists even tore his photos in protest. Three individuals from the Hindu religious outfit also tried to burn the effigy of Kamal Haasan for his comments in Erode. But police prevented them from doing so and arrested them.
Kamal Haasan is known for embroiling in controversy in the past. The Tamil superstar had recently taken a dig at former Tamil Nadu Chief Minister Jayalalithaa without mentioning her name on fourth anniversary of the release of Vishwaroopam.
The actor had tweeted on February 8: "7 th of februarya few years back made me understand how people's love can make an artiste win against tyranny. Was humbled & stay that way."