Kamal Haasan has wished K Balachander a speedy recovery. The Universal Star has also said that he wants to show his latest movie 'Uttama Villain' to his guru and the legendary director, who was admitted to Kaveri hospital on Monday, 15 December.
Kamal who is in the US, has uploaded a video on YouTube to wish K Balachander a speedy recovery. In the video, the actor said that K Balachander does not like him returning without completing his work. So, the actor is not going to cut-short his US trip where he is busy with the post-production work of upcoming Tamil flick "Uttama Villain".
Kamal Haasan called K Balachander's manager as soon as he came to know about his guru's health condition. "When I spoke to K Balachander sir, he replied in his faint voice. I told him that I will visit him as soon as I return after completing the post-production works of 'Uttama Villain'. However, I didn't understand a word of what he spoke for the next few minutes," the actor said in the video.
The multifaceted actor also said that he wishes to show "Uttama Villain" to K Balchander and also wants to know what he wanted to tell him during the 130-second conversation.
K Balachander features in a special role in "Uttama Villain". The Tamil movie is directed by Ramesh Aravind, who is also a student of the legendary director. The flick will hit screens in 2015.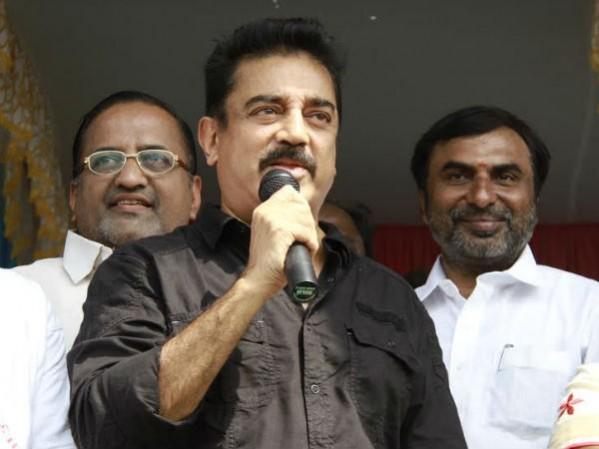 Meanwhile, K Balchander, aged 84, is responding positively to the treatment. He has developed a urinary infection and has been taken to the ICU for treatment, where he is still under observation. Many celebrities like Rajinikanth, Khushboo, Mohan Raman, Dhananjayan Govind and many others visited him in the hospital