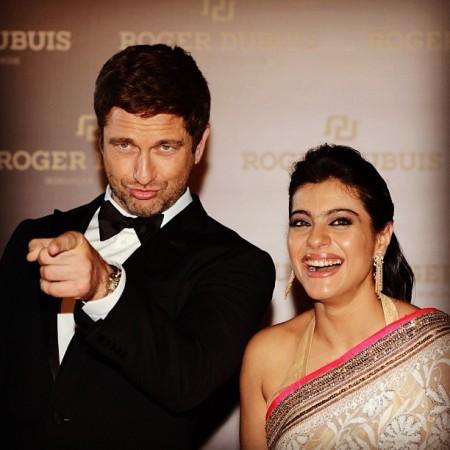 Actress Kajol has been keeping mum about the controversy surrounding her husband Ajay Devgn and Yash Raj Films regarding the monopolistic practices in the film industry, but now she has finally taken her stand.
Kajol had earlier refused to comment when asked about Competition Commission of India (CCI) rejecting Ajay Devgn Films' (ADF) plea against YRF.
"I am not going to comment on that. Thank you," she said on Tuesday at Disney Princess Academy event in Colaba, Mumbai.
But during an event in Dubai on Wednesday, Kajol took a stand and supported her husband Ajay's film, "Son of Sardaar", which is releasing this Diwali on Nov.13.
When asked about hot boiling controversy, Kajol said, "I am supporting "Son of Sardaar", which is my favourite which is my home production."
The 38-year-old actress has good relation with the Yash Raj Films and has worked as leading ladies in several YRF's movies. She is also a good friend of Shah Rukh Khan.
Yash Raj Productions film "Jab Tak Hai Jaan" is also releasing on same day as "SOS". After CCI rejected Ajay's plea alleging YRF of monopolistic practices, he moved on the Appellate Tribunal to fight for his rights.
"We are shocked by the rejection of our legitimate case by the CCI. We have approached the Appellate Tribunal against the order," Ajay Devgn Films spokesperson said in a statement.