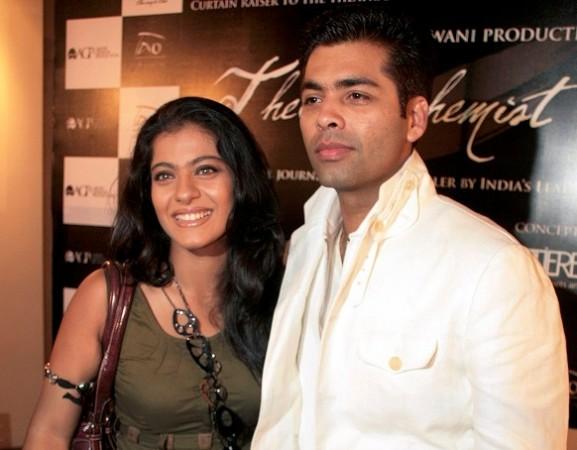 Friends-turned-foes, Kajol and Karan Johar, have made it evident that they are not on cordial terms. However, there have been speculations that the actress might keep their fight aside and visit KJo to meet his newborns, Yash and Roohi.
According to reports, Kajol was asked at a recent event if she would drop in at Karan's to meet the babies. It is said that a child can melt the hardest of hearts, but Kajol's reply seemed like this case is different.
She refused to comment on the question and said: "I am not answering any questions on that topic." The cold war between Kajol's husband Ajay Devgn and Karan Johar affected the strong bond between the actress and the filmmaker.
While Shah Rukh Khan, Alia Bhatt, Sidharth Malhotra, Shahid Kapoor, Varun Dhawan and several Bollywood celebs met Karan's twins, Yash and Roohi, Kajol seemed to have taken a back seat.
In fact, she has taken a dig at the Ae Dil Hai Mushkil director. When DNA asked her to comment on the fallout with KJo and that he has said a lot about her, Kajol replied: "Well, I think there's a lot of fake honesty going around as well. I really do."
"There are a lot of people going around and saying, 'You know I'm being honest' and actually, it's just for selling books, or movies and ratings. I don't know, there are a lot of reasons for faking in front of the camera. Or in front of the public, for that matter. I think honesty has been abused over time and space."