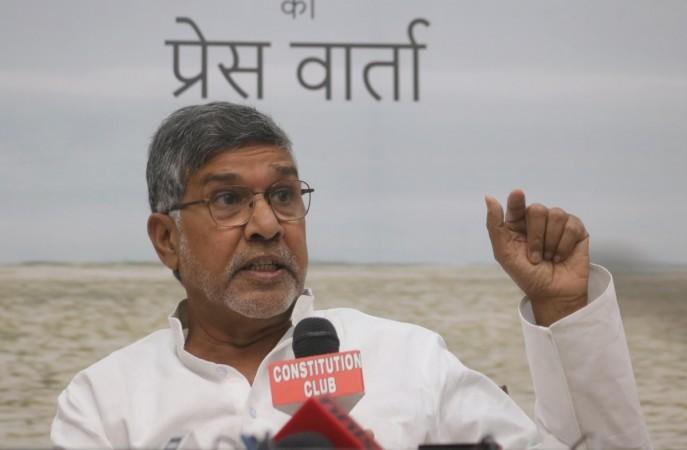 Robbers broke into Nobel Peace Laureate Kailash Satyarthi's house in the early hours on Tuesday and stole his Nobel Prize replica and some jewelry among other things. The robbery took place at his apartment in South Delhi called Alaknanda.
Also read: Demonetisation effect: This Rs 20 trillion industry hit due to Modi govt's move, and we're thrilled
Satyarthi is currently in the US. The replica of the Nobel Prize was also stolen. The original is kept at Rashtrapati Bhawan as per protocol.
Police said that the burglars knew about the Nobel possibly, but mistook the replica for the real one. It is not certain if they only wanted the Nobel.
An FIR under Section 380 (house theft) of the IPC was registered at the Kalkaji police station and investigation is underway. The police are on the lookout for the suspects.
Scrap dealers and local criminals in the area have been detained. Fingerprints and other evidences were lifted by crime and forensic teams from the house, police said.
Satyarthi won the Nobel Prize in 2014 with Malala Yousufzai. Satyarthi is a child rights activist and the founder of Bachpan Bachao Andolan that rescues child workers and rehabilitates them.
In 2004, robbers had stolen Rabindranath Tagore's 1913 Nobel Prize medal, his personal collections and heirlooms from the Rabindra memorial museum at 'Bichitra' Bhavana in the Uttarayan complex in Shantiniketan, West Bengal.
In 2016, several valuable items were stolen from Congress Leader and Lok Sabha MP Shashi Tharoor. Among the items stolen were idols and "copper Gandhi glasses" gifted by the Prime Minister.