South African fast bowler Kagiso Rabada has played down the on-field verbal exchanges between India captain Virat Kohli and himself in the recently-concluded second Test in Centurion, saying such incidents are common when two "quality sides" take on each other.
Rabada fired verbal volleys at Kohli amidst an enthralling contest between bat and ball during Day 2 of the second Test in a bid to get under the skin of the Indian captain, who was making batting look easy on a slow Centurion wicket.
Also read: 3rd Test: 'Quickest' pitch awaits Virat Kohli and his men
Kohli was seen giving it back to the young fast bowler, but the latter's tactics failed to produce the desired result as Delhi batsman carried on and remained unbeaten on 85 at stumps.
Kohli carried on fluently on Day 3 and hit a "daddy" hundred (153) to take India closer to South Africa's first innings total. Despite the skipper's valiant effort, India lost the match and conceded an unassailable 2-0 lead in the ongoing three-match series.
Also read: Proud record in Johannesburg should inspire India
"Playing against the Indians is extremely challenging. They are known for their great batsmen and they've got really good bowlers as well. So they are very competitive, they're throwing everything they have at us, and their batsmen want to make a statement," Rabada said, as quoted by Press Trust of India news agency.
He added: "They've made a statement everywhere else in the world, and they wanted to come here and really beat us. So things are going to get a bit messy out there. But that's just the nature of it, with two quality sides coming against each other. Off the field, we're friends."
Enjoy bowling to Kohli: Rabada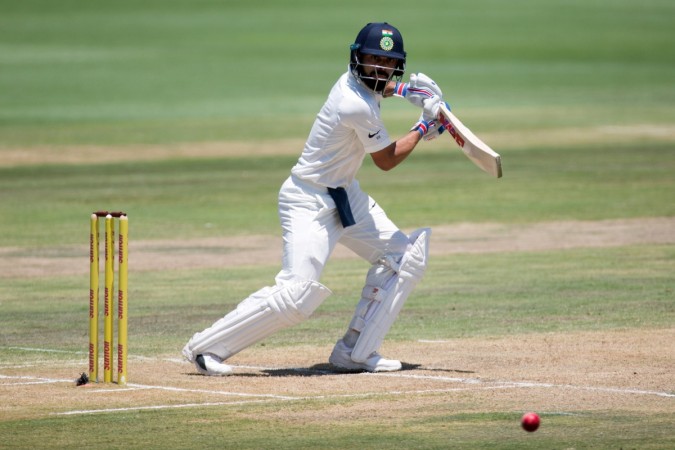 Rabada, who is second on the list of most wicket-takers in the series with nine scalps, also opined India is over-reliant on their skipper, who has scored the only century in the ongoing series.
The world number one Test bowler added his team is not taking the visitors lightly ahead of the third Test (starting January 24 in Johannesburg), especially after the way Kohli dominated the South African attack in Johannesburg during their 2013 tour.
Notably, Kohli hit 119 and 96 in the Johannesburg Test of 2013 as India clinched a draw against the hosts.
"I think they [India] do rely on him [Kohli]. But it is just like we rely on a couple of players too. I'm not saying India don't have any quality players, they do. But it's just a fact - Kohli scores most of their runs," Rabada said.
"It is really enjoyable bowling to the likes of him [Kohli]. He was named ICC Player of the Year, so it's quite cool to go up against the best," he added.
"I haven't seen the pitch [in Johannesburg] yet. Cricket is off my mind now and the hard work starts again on Monday (January 22). Then we'll have a look at the pitch. We know how the conditions behave here.
"India played really well the last time (2013) they were here, Kohli got a hundred. Wanderers is a good wicket, it's normally a moving wicket. It's a pitch where if you bat well you can score some runs, and if you bowl well you'll take wickets," the right-arm bowler said.