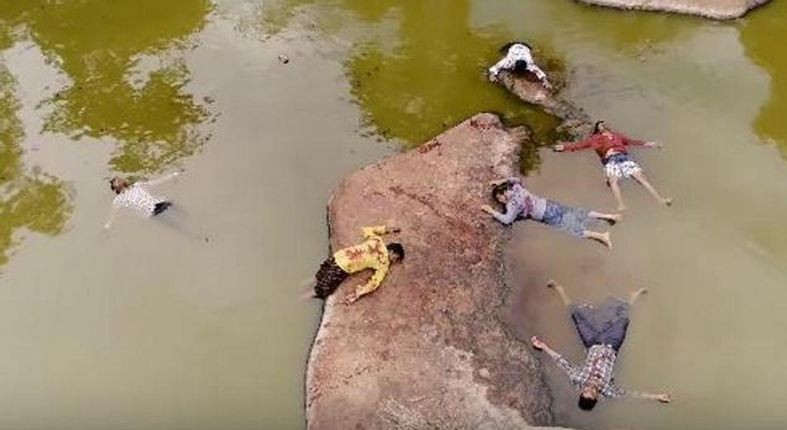 Ram Gopal Varma is set to return with web-series titled Kadapa, which deals with an epic story of real violence of Rayalaseema. Its trailer assures a bone-chilling experience to the audiences.
Web series are the latest fashion and are getting more popular among younger generation. Sometime back, Ram Gopal Varma, who understands the trends best, had announced that he would focus more on web series than films. As promised, the filmmaker is coming up with a web series titled Kadapa.
Ram Gopal Varma, who is fondly known as RGV, unleashed the trailer of the web series on his official YouTube channel on Thursday. On Friday morning, he took to his Facebook account to share the link with his fans. The director also wrote, "A True Epic Story Of The Real Violence Of Rayalaseema #Kadapa web series trailer Season 1"
According to Ram Gopal Varma, Kadapa is the first international web series in Telugu. Set against the backdrop of Rayalaseema, this web series explores a hardcore faction story in the lines of his movie Raktha Charitra. It showcases the harsh truth of violence with complete honesty and without any fear.
The trailer of Kadapa begins with Ram Gopal Varma narrating the story of how a peaceful village turned into a brutal battleground with the entry of a faction. Then, the 4.15-minute-long video goes on to offer a glimpse at a series of murders in the village. The audience can stop watching it in horror as violence takes so many avatars.
The trailer of Kadapa has received a very good response as it has registered 328,771 views, 15,000 thumbs up (likes) and 1,897 comments in less than 24 hours.
Talking about choosing web series, Ram Gopal Varma says that it will permit him to tell a story which he would have never been allowed to tell on a film screen. Kadapa will be his second web series after Guns and Thighs (Hindi), which is based on Dawood Ibrahim.