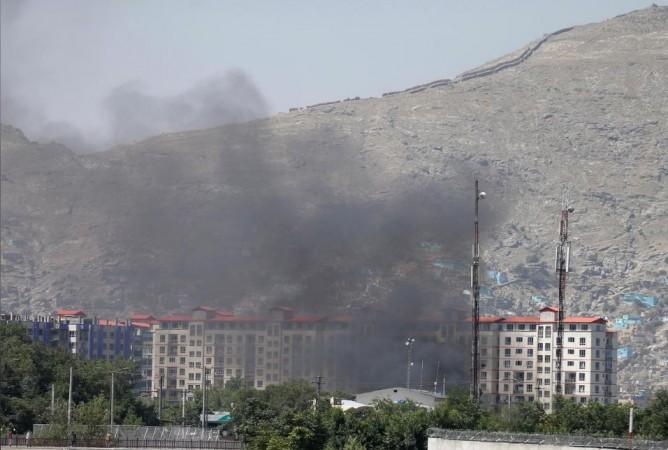 At least 10 people were killed in a bomb blast near Afghanistan's Defence Ministry HQ in Kabul on Monday, July 1. The Taliban has claimed responsibility for the attack, authorities said.
Mohammad Karim, a police official, said that a car bomb exploded outside the Defence Ministry building on Monday morning. He also revealed that the militants ran into a high-rise building located in a crowded market and opened fire at the building, reported Al Jazeera.
Security officials revealed that three militants were behind the attack. "Gunmen have entered a building and they are clashing with the Afghan forces after the powerful blast," said Interior Ministry spokesman Nasrat Rahimi.
The blast injured 65 people, including nine children, said Afghan Health Ministry spokesman Wahidullah Mayar.
Taliban spokesman Zabuhullah Mujahid has claimed responsibility for the attack. A statement said the large explosion outside the defence ministry building caused "heavy casualties to a number of civilian people", but said the target of the attack was not civilian, but military, reported Al Jazeera.
(With inputs from agencies)