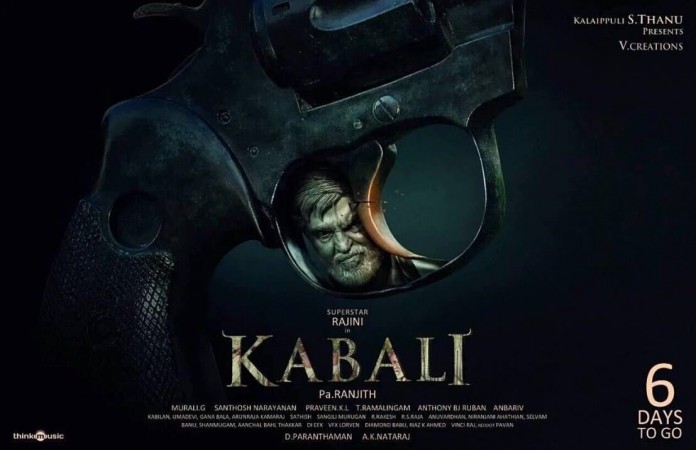 The leak of Rajinikanth's "Kabali," which was available for watching online or downloading, has once again proved that piracy continues to be a hard nut to crack for filmmakers.
Piracy has been a big problem for Indian cinema for over two decades. With the advancement of technology, this issue has grown multifold and is causing huge losses to film producers. The industry was shocked by the recent developments, with "Udta Punjab" and "Great Gand Masti" getting leaked days before their theatrical release.
Several Indian filmmakers have waged war against piracy and adopted some unique strategies to curb it in the recent past, but they have not been very successful. Recently, Kalaippuli S Thanu filed a petition in the Madras High Court, seeking to prevent illegal upload/download of "Kabali." The Court issued an interim order to 169 service providers banning them from releasing the film.
Just two days after the order, rumours emerged on internet that the full "Kabali" movie was leaked online, which came as a rude shock for many. However, the producer later issued a statement that the film was not leaked and it was just a baseless rumour.
Two days later, the introductory scene of "Kabali" was leaked and circulated on Whatsapp. Some miscreants shot the movie during its premiere show and leaked the film on a couple of video-sharing websites hours before the first show began in the wee hours (4:00 a.m.) in India. The links to these sites were circulated on Whatsapp.
The pirated version of "Kabali" surfaced on a few other websites within the next few hours. Different ISP providers immediately got into action and suspended the accounts of the websites, which had allegedly leaked the full movie. However, a couple of sites managed to escape the scanner and are still providing the full "Kabali" film for viewing online or downloading, which is causing losses to the makers.
The producers of "Kabali" have been partially successful in their attempt to curb the piracy of the movie. This is not the first time this kind of initiative has been taken against piracy of a film in India. Back in 2011, the "Singham" makers tried the same strategy and managed to stop its upload or download for over four months after its release.