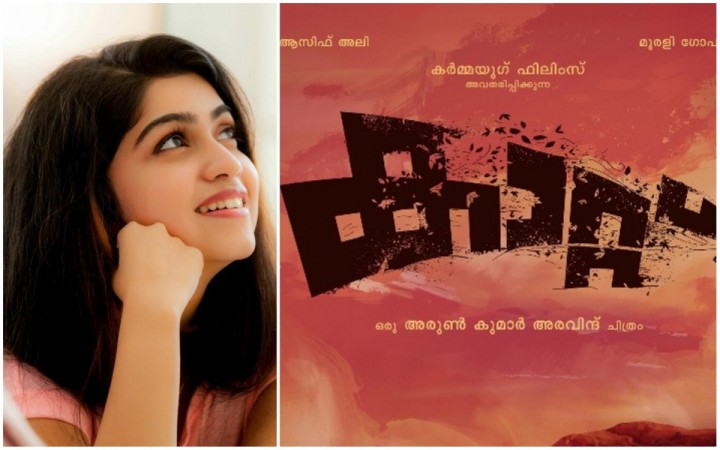 Left Right Left director Arun Kumar Aravind, who earlier worked as an editor for filmmaker Priyadarshan's movies, is all set to come with his fifth Malayalam movie, Kaattu.
After revealing Murali Gopy's character Chellappan, the makers have now introduced the film's uni-brow heroine. The latest poster unveiled by the team features Manasa Radhakrishnan, who will be seen as Ummukkulusu in Kaattu.
Also: Meet all the characters of Tiyaan [PHOTOS]
In a video, Manasa has opened up on her character Ummukkulsu, a chirpy and energetic Muslim girl who lived in the late 1970's. "When I heard of the role, I thought it would be difficult to be the character as her attitude and mannerisms are different to what I am in real life. But it became easier after director Arun explained about her to me during the shooting," Manasa said.
Director Arun has recently said that he was introduced to Manasa by Murali on the sets of Tiyaan. "I wanted to cast a bubbly and beautiful girl for the role and we were looking for a fresh face. I met her on the sets of Tiyaan. Manasa is not really a new face as she was seen in small roles in few other movies. But Ummukkulsu can be considered as her debut since she appears in a full-fledged role," he is heard saying in a video posted on the Facebook page of Kaattu.
Late filmmaker Padmarajan's son Anandapadmanabhan has penned the script of Kaattu which also stars Asif Ali in a main role.
Who is Manasa?
Manasa made her acting debut as a child artiste with the 2008 movie Kannuneerinum Madhuram. Later, she appeared in over five movies, but couldn't make a mark for herself due to small roles in low budget projects. She also appears in a significant role in the movie starring Prithviraj Sukumaran and Indrajith Sukumaran in main roles. The Jiyen Krishnakumar directorial has been scheduled to hit the theatres on July 7.
Interestingly, Manasa is a popular face among social media users with over 2 million followers on her verified Facebook page.
Here is Ummukulusu's poster:
Watch: Manasa talks about her character in Kaattu:
Meet the character intro teaser of Ummukkulusu here:
Take a look at some of Manasa's photos here:
-