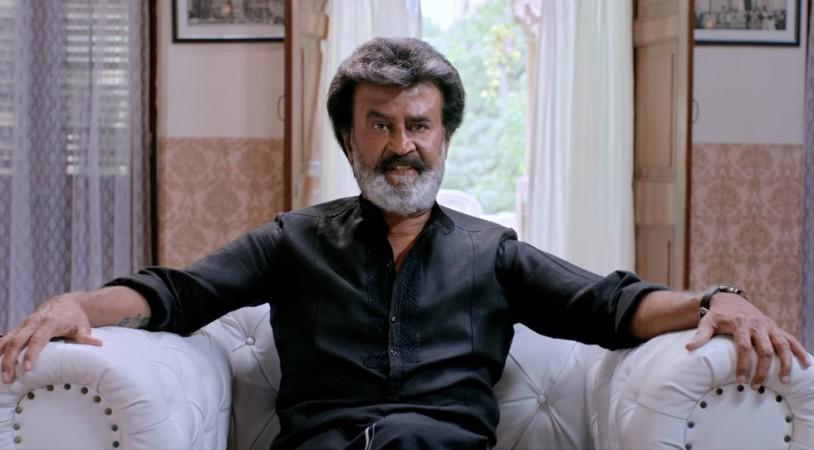 Kollywood has ended its first quarter on a disappointing note as not a single movie was released in the month of March. The Tamil film industry in on an indefinite strike over its issues with the digital service providers. Now, the release plans of many movies including Rajinikanth's Kaala are expected to go haywire.
Although Lyca Productions, who is distributing Pa Ranjith's Kaala, indicated recently that the movie will release as planned before on April 27, its latest post on Twitter has paved way for the doubts around its release date. The tweet states that the distributor extends full co-operation to the ongoing strike.
"We are in sync with the Producers Council and in complete support of the demands. We will comply with the same till the system is rectified. #TFPC. [sic]"
This statement is seen as the first hint of Kaala release being postponed. Reports claim that the makers of Rajinikanth film have decided to postpone the release after the producers' guild came up with a request to accommodate the release of the movies which were supposed to hit the screens in March.
Kollywood went on strike in March by calling off the new releases and demanding the digital service providers to reduce the prices charged by them for their service. Initially, it was supported by the Telugu and Kannada film industries, which solved the issues with the digital service providers after negotiations.
Unfortunately, Kollywood was not happy with the revised terms and hence, decided to intensify the protest by shutting down complete film-related activities from March 16. It has to be noted that exhibitors were screening old movies till then and decided to stop the complete screening by keeping a few demands that include the abolition of local tax before the state government.
However, their strike was called off later after the Tamil Nadu Theatre Owners' Association favorable response from the state government. But the issues between the producers' guild and digital service providers continue to remain unsolved.