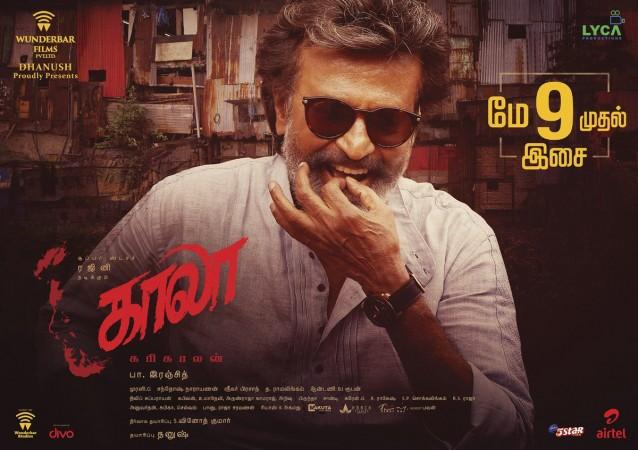 The anti-piracy cell of the Tamil Film Producers' Council brought down over 12,000 links of Rajinikanth's recently-released movie Kaala from various platforms and tackled the situation in an efficient way.
With the support from Tollywood's anti-piracy unit, the team relentlessly worked to block YouTube links and Facebook pages involved with piracy apart from removing the links of Rajinikanth-starrer from torrent sites.
"#kaala 12000 plus pirated links removed by TFPC antipiracy cell. 211 Facebook accounts suspended. 69 YouTube channels blocked. Joint effort from Andhra piracy cell , Copyright media, Block x, IT digital solutions hyd, Royal spiders. #KILLPIRACY #SAYNOTOPIRACY. [sic]" TFPC's anti-piracy unit posted.
The anti-piracy unit has also taken measures to cut off revenue sources of torrent sites like Tamil Rockers recently. "We have already blocked all their revenue sources (US-based Propeller ads and Xap ads). Recently, a TamilRockers admin posted a tweet asking for crowd-funding using PayPal, but they de-activated the handle soon after, fearing legal action. They won't be able to survive long without a source of revenue," Cinema Express quotes Shiva, the head of anti-piracy cell as saying.
The sustained efforts of the team resulted in the arrest of five people. Tamil Rockers owner Prabhu, DVD Rockers owner Johnson and their accomplices — Villupuram-native Karthi, Suresh and Maria John — were arrested in March. Yet those sites have remained operational.
Kollywood has been facing the piracy menace for decades now. Of late, pirated copies of films started hitting the internet hours after theatrical release.