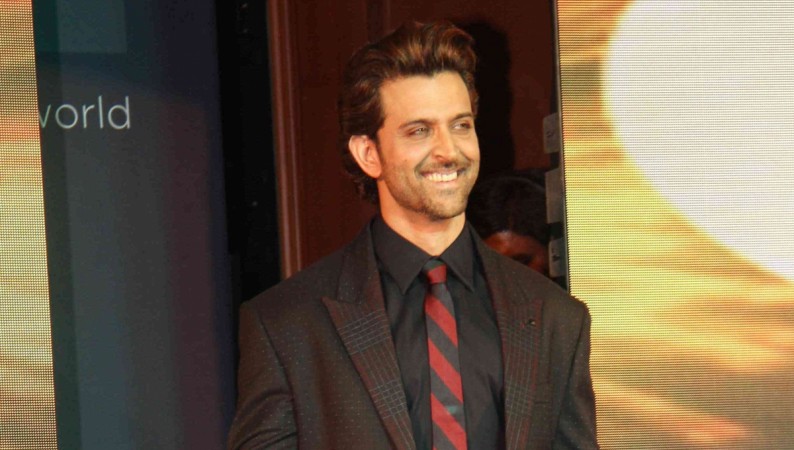 Bollywood actor Hrihtik Roshan recently released the teaser of "Kaabil" on social media and the video has crossed one million views on Facebook. The much awaited film, also starring Yami Gautam, will be released on Jan. 26, 2017.
The "Bang Bang" actor shared the video with an interesting caption, which read: "Blinded by a million eyes watching me...when in fact I am the observer, I am the watcher .. The minds eye sees all." The Sanjay Gupta directorial will feature Hrithik and Yami as visually impaired characters.
In the sneak peak of "Kaabil," a lighted candle is seen and then the flame appears in Hrithik's eyes. The teaser only showed the eyes of the actor, followed by a line: "The Mind Sees All," and also displayed the date of release.
The film brings a fresh jodi of Yami and Hrithik on the silver screen. This is the first time Yami will be seen alongside a big star. "Kaabil" will also feature Ronit and Rohit Roy in negative roles.
The teaser of "Kaabil" has garnered appreciation from all quarters and has crossed one million views on Facebook in less than 12 hours. It has surely made fans curious. Take a look at the sneak peak of "Kaabil" here:
Produced by Rakesh Roshan, the storyline of "Kaabil" is said to be similar to Salman Khan-starrer "Buland," but later Hrithik's father rubbished the rumours. The plot of the film revolves around Hrithik's character, who wishes to avenge his girlfriend's rape and murder.
Earlier, it was reported that "Kaabil" and Ajay Devgn's "Baadshaho" will clash at box office, but now there is another big banner film, which is scheduled to be released on Jan. 26, 2017. Shah Rukh Khan's "Raees" is said to hit the screens on the same day, ramping up the clash.
Hrithik will also be seen in Ashutosh Gowariker's "Mohenjo Daro," which is slated to be released on Aug. 12.