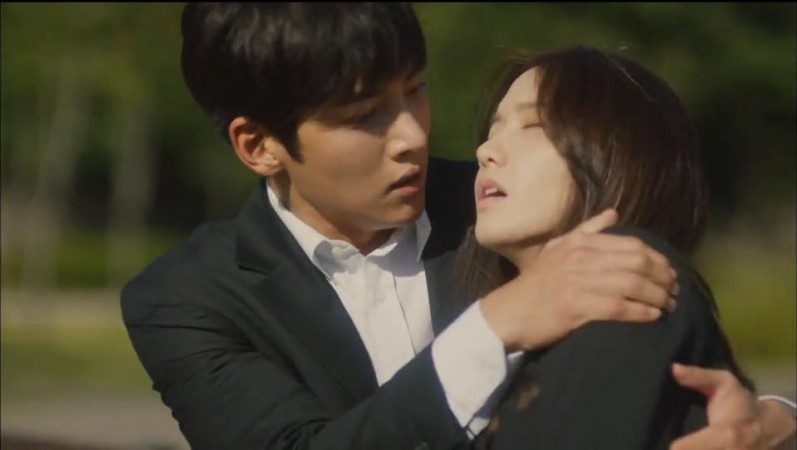 The k2 returns with another intense episode this Friday, October 21, at 8pm KST on tvN. The sequel will feature a clash between Je-ha and Yoo-jin that could eventually land An-na into trouble.
Episode 8 of the period drama ended with a conversation between Park Gwan-soo and the police commissioner, wherein the latter handed all the information he got on the former mercenary soldier. After going through the documents, Kim Kap-soo's character laughs out loud knowing that he is connected to the Blackstone.
The cliffhanger hints a lot about what lies ahead for the onscreen couple, but the official trailer for the next episode does not indicate anything about Representative Park's next move.
In the promo, the female lead is seen waking up in a good mood with a smile on her face. She even surprises Mi-ran by wishing her. It could be the first time in her life after her mother's death. Later on, she shows up at the office and it makes Yoo-jin furious and her brother happy.
Choi Sung-won could probably use Im Yoona's character against his sister as he is seen confidently challenging her. Suddenly, the mood changes and the clip takes an intense turn, wherein the bodyguard instructs Anna to stay still.
Later on, the male lead is seen rushing into a room breaking glasses. The video then focuses on Song Yun-ah's character and her secretary. It also shows the bodyguard on a run knocking down some men. Since Anna is nowhere to be seen, it remains to be seen if she will be hurt by Lee Jung-jin's character or his sister.
Watch the trailer of The K2 episode 9 below: