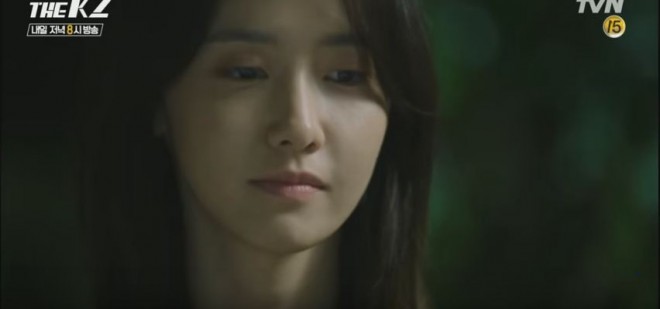 After an emotionally driven episode 7, The K2 will be back with an action-packed sequel tonight, October 15, at 8 pm KST on tvN. Episode 8 will continue to deal with the various ups and downs in the lives of Kim Je-ha, Choi Yoo-jin, Go An-na and Jang Se-joon.
Additionally, the period drama will introduce another villain in the next sequel. But its not clear whether the person is connected to Song Yun-ah's character or her rival Park Gwan-soo.
Click here to watch The K2 episode 8 to find out what lies ahead for the skilled mercenary of JSS Special Force and the illegitimate daughter of Jo Sung-ha's character. The sequel will also be available online on the official You Tube Channel of tvN.
The next episode for the period drama will feature an important day for the presidential candidate and his wife. It's voting day and they are all set to celebrate the victory, but his daughter will come up with a plan to ruin it.
The official trailer begins with a shot of Jo Sung-ha's character heading towards the booth to vote. The clip then takes viewers through a conversation between the illegitimate daughter and her bodyguard.
The promo gradually changes its tone and hints at troubled moments for Se-joon and his wife. In the next scene, Im Yoona's is seen standing in front of a large crowd probably to expose her dark past to the media. Although Song Yun-ah's character immediately rushes to the venue and tries to warn the female lead with her gesture, she does not seem to be moved by it.
The next sequence focuses on a fight between the male protagonist and someone who is yet to be introduced to the viewers. So it is not clear whether he is trying to save the female lead or her father.
Meanwhile, the fans of Je-ha and An-na can also expect some tender moments between the onscreen couple. In the sneak peek video, the two are seen enjoying their leisure on the rooftop.
Watch the trailer of The K2 episode 8 below: