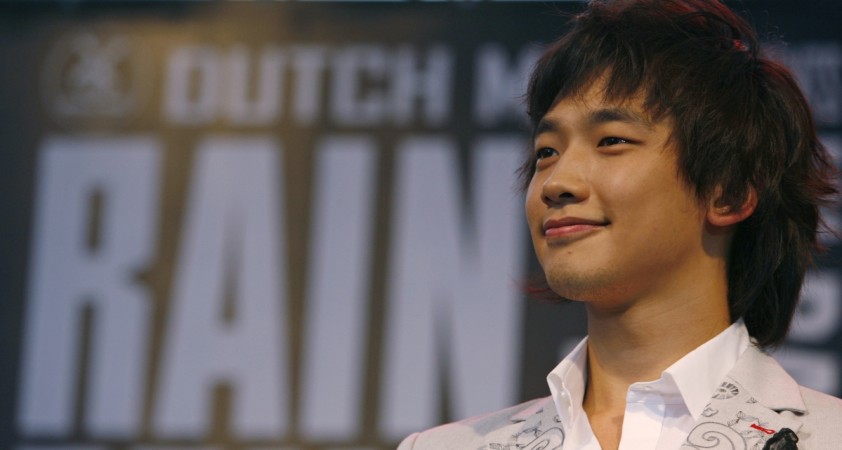 The king of K-pop, Rain, surprised his fans on Tuesday, January 10, when he released the second teaser of his upcoming album. Rain released the second teaser, which is titled The Best Present, on his YouTube page.
Also Read: Golden Disk Awards 2017: K-pop star Rain and Uhm Jung Hwa to set the stage on fire
The 13-second video shows Rain dancing on the spotlight. The description of the video says Rain X PSY = The Best Present, which reveals his collaboration with popular South Korean singer and rapper PSY.
On January 6, he had revealed the first teaser of his new album, which features Rain's silhouette as he shows his dance moves. Rain will release his new album on January 15 in collaboration with PSY. Rain revealed his plans of releasing a new album in Singapore last week when he completed the last schedule of his Asia tour The Squall.
During the Asia tour, the actor-singer said that fans can look forward to the new album, which is produced by Gangnam Style's PSY. The album titled The Best Present will also be released in Mandarin.
"Psy will be the producer. He is well-known for his retro and EDM, but this time it will be more R&B style," he said during the conference.
Apart from his music album, Rain, whose real name is Jung Ji-Hoon, is also preparing for a Chinese drama and a new movie. For the Chinese drama, he will be seen sharing screen-space with Victoria of SM Entertainment K-pop girl group f(x). When asked about his experience working with Victoria, Rain said she is "really active and lovely girl."
He will also be performing at the Golden Disk Awards 2017, which is scheduled to take place on January 13-14 in South Korea's Gyeonggi Province.