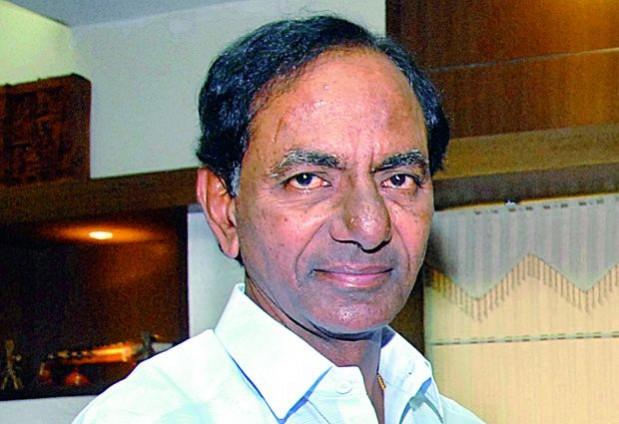 Filmmakers Madhura Sreedhar Reddy and Ram Gopal Varma have revealed that they have plans to do two separate political biographical movies on Telangana Chief Minister K Chandrashekar Rao aka KCR.
Madhura Sreedhar made an official announcement about his upcoming biopic on K Chandrashekar Rao. He says the biopic may not have commercial elements, but the movie will be another good political biopic like Richard Attenborough's Gandhi. He adds he was inspired by his father, who took active part in the Telangana agitation in 1969.
The director thinks that the story of K Chandrashekar Rao will be best subject to do a movie. "Having watched the Telangana movement led by KCR from close quarters, I felt that there is no better story than the Telangana movement under the leadership of KCR," Madhura Sreedhar was quoted as saying by the Hindustan Times.
"Unlike other biopics, the film does not deal with the childhood of KCR and his rise in politics, but it essentially deals with how he led from the front the Telangana movement and galvanised millions of people to wage a peaceful movement that culminated in the formation of Telangana state," he added.
Just a day after Madhura Sreedhar's announcement, Ram Gopal Varma took to his Twitter handle to reveal his plans on doing a biopic on K Chandrashekar Rao. The director announced the title and the subject of his next political movie in a series of posts on October 20.
Ram Gopal Varma tweeted: "I am making a film called RCK the reverse of what one doesn't know about KCR. RCK will be about the actual KCR and it will show him in his reverse form which will be the most straightest ever."
"RCK will be about KCR's mindness and not his outwardness. KCR has a inward out ness but my film RCK will highlight his outward In ness. RCK will demonstrate the fact that KCR is Telangana's Bruce lee mixed with Deepika Padukone's beauty and many political's non beauty," he added.