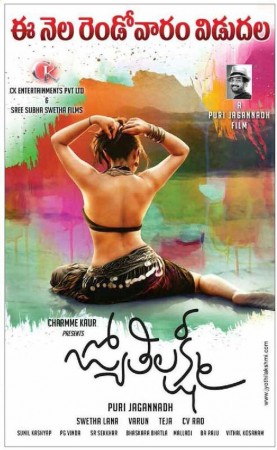 Charmme Kaur is known for her commitment towards her films and her roles. She has proved it in the upcoming Telugu movie "Jyothi Lakshmi", in which the actress plays a sex worker.
The actress reduced 11 kg to fit in to the role and reports suggest she looks fit and fab in her curvaceous body. Charmme, who is excited about the upcoming movie, said her character is fun loving, romantic and naughty and the director has crafted her role sans vulgarity.
"It's a challenging role. I worked extremely hard and lost 11 kg. It's a strong woman-centric film and audiences will experience heroinism for the first time. It's about a sex worker, but there'll be no sex. My character is very happy, fun-loving, naughty and romantic. There's absolutely no vulgarity," Charmee told IANS.
Directed by Puri Jagannadh, "Jyothi Lakshmi" is set for release on 12 June 2015 (Friday). The story of the film talks about a man who falls in love with a prostitute and how she changes to live with this man. The movie then takes a turn when her past comes to haunt her, posing a threat to their relationship.
Besides playing the lead role, Charmme has also turned producer for the upcoming movie.
"The kick I enjoyed as I producer was something I've never experienced in many years. This story was first narrated to me six years ago, but it took time to materialise. Puri suggested that I produce it. The opportunity helped me to understand the nitty-gritty of film production," she said.
Charmee has also hinted at a sequel to "Jyothi Lakshmi".
"We decided on the idea for a sequel. Depending on the response to 'Jyothi Lakshmi', we'll take the call on making on the announcement about the sequel," said Charmme.