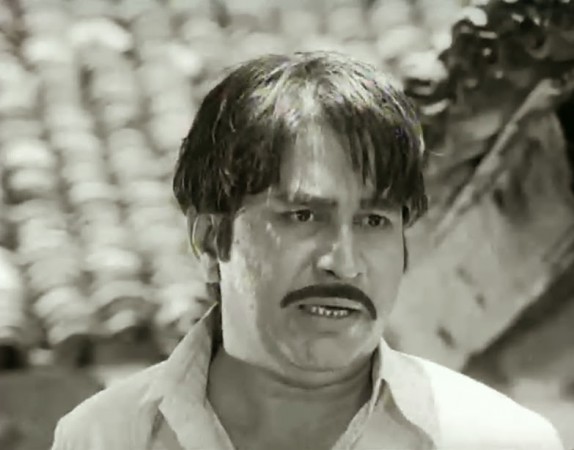 Veteran theatre artiste and film actor JV Ramana Murthy died of a heart-related ailment at a private hospital at Banjara Hills in Hyderabad on Wednesday, according to reports.
JV Ramana Murthy, the younger brother of JV Somayajulu of "Shankarabharanam" fame, was reportedly undergoing treatment at the hospital for his heart-related ailments for some time now. He breathed his last at the hospital on Wednesday evening, according to reports.
Jonnalagadda Venkata Ramana Murthy was born in Vizianagaram district of Andhra Pradesh on May 20, 1933. He started acting in plays during his school days. He got the best performance award for "Vishwa Shanti" in Inter-University Competition. He acted in many plays, such as "NGO," "Evaru Donga," "Kappalu" and many others. He is best known for his performance as Gireesham in "Kanyasulkam."
At the age of 24, JV Ramana Murthy made his acting debut in films, with "MLA" in 1957. He went on to play a variety of roles in 150 films. "Maro Charitra," "Aakali Rajyam," "Batasaari," "Gorintaku," "Shubalekha" and "Ananda Bhairavi" are some of his notable movies. He was honoured with the Nandi Natakotsavam Award for Life Achievement in theatre and drama.
However, the sudden demise of JV Ramana Murthy has shocked many in Andhra Pradesh and Telangana. Several people, including some celebrities, took to their Twitter accounts to pay their tribute to his departed soul and offer condolences to his bereaved family. Here are some comments.
YS Chowdary, the Union Minister of State for Science & Technology and Earth Sciences, ‏tweeted: "Felt very sad hearing news that veteran theatre & movie actor J V Ramana Murthy is no more. My heartfelt condolences to the bereaved family. Passing away of Sri J V Ramana Murthy, younger brother of J V Somayajulu is a loss to Telugu arts, movies and culture."
PRO-turned-film producer BA Raju tweeted: "JV Ramana Murthy was a yester years Hero and character Artiste. Before entering into film industry he was very popular stage Artiste."
Bhavani Aunty ‏@Bhavani_Aunty
RIP J.V.Ramana Murthy garu! Played some very good roles in K.Bala Chander movies !!
Shivaram Shastry ‏@bshivarams
RIP J V Ramana Murthy garu, a great actor and brother of Late J V Somayajulu garu.
Abhiram Mahankali ‏@abhi_ram
Senior artist J.V.Ramana Murthy passed away. He is younger brother of "Shankarabaranam" Somayajulu garu. May his soul rest in peace.