Justin Bieber's ex-girlfriend Sahara Ray suffered a fashion faux-pas on a beach in Cancun when she accidentally flashed her assets. The Australian model was modelling for her own swimwear range on Mexican beach when her bikini top fell down.
Also read: Kylie Jenner strikes a racy pose in sheer lingerie to promote Lip Kit [PHOTOS]
The 24-year-old model, however, handled the awkward situation smoothly by pulling the bikini top with a smile on her face. According to a Daily Mail report, the model seemed to adjust her bikini top since the beginning of the photoshoot.
The young model also took to Instagram to post an array of sizzling photos flaunting her slender figure. Sahara also posted her bikini-clad picture from the recent Mexican photoshoot. She is seen wearing a bandana while holding a cigarette in her right hand. She also wore a shell choker and a pair of shades to complete her look.
Sahara, the daughter of surf legend Tony Ray, was in the headlines when she was spotted with 23-year-old pop star Justin Bieber. Apart from her short relationship with Bieber, the model is also well-known as a celebrated swimwear designer.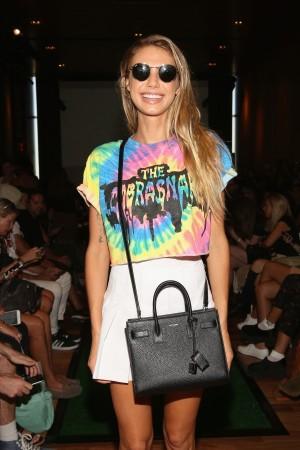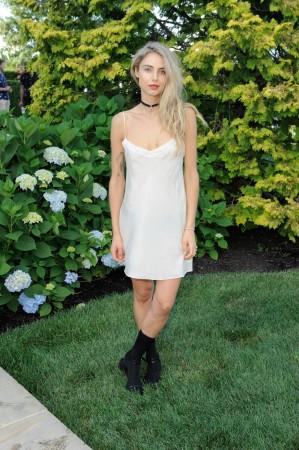 She was spotted spending quality time with the Love Yourself singer in a £5.54 million cliffside house in Hawaii. The rumoured pair was also seen enjoying some skinny-dipping. Regarding their dating rumours, the couple neither confirmed nor denied it.