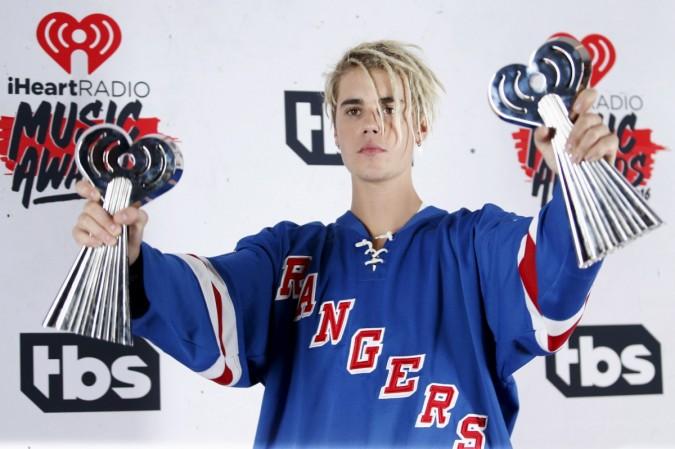 Justin Bieber is no longer a suspect in the alleged headbutting case, where the Baby singer was accused of hitting a guy at a pre-Grammy party in February.
According to TMZ, Bieber's lawyers refused to allow the L.A. County Sheriff's Department to have a sitdown with the singer and the investigation hit a roadblock when the alleged victim refused to press charges.
Bieber was reportedly play-fighting with former That's So Raven actor Kyle Massey when he is believed to have become upset at somebody recording him. Bieber is said to have headbutted the person when he refused to delete the video. A person at the scene called the police, but the Canadian pop sensation left before police officials arrived.
Also read: Is Kylie Jenner dating Tyga's arch nemesis? If so...cue fireworks!
This is just one of the incidents where Bieber has been accused of mistreating his fans.
Back in November, Bieber's image was tarnished when he was caught punching a fan in the face after the man reached into his car and touched his face. This happened during Bieber's tour in Spain.
"Justin felt threatened and reacted in the best way he thought possible," an unnamed source told Hollywood Life about Bieber's reaction. "He doesn't want to hurt his fans obviously but he thought the fan overstayed his welcome throwing his hand in his face and Justin had to protect himself."
And back in June 2013, a photographer named Jose Osmin Hernandez Duran sued Bieber for kicking and punching him at a Southern California shopping centre. Bieber was reportedly on a date with his then girlfriend Selena Gomez when he attacked Duran.
Bieber settled the lawsuit in March 2016.