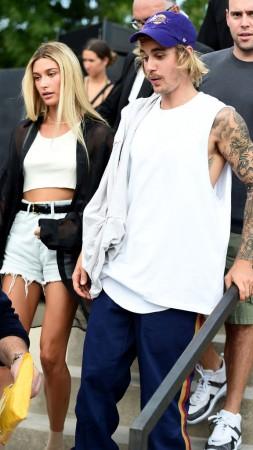 Justin Bieber and Hailey Baldwin's grand marriage party is getting delayed due to some unforeseen reasons but now Hailey's sister, Alaia Baldwin has finally spilled the beans about the most awaited wedding of this season.
Back in 2018, Justin Bieber and Hailey Baldwin tied the knot in a secret New York City court. Ever since, the couple has endured a lot of things like fans dishing out Hailey and showing their disdain and openly stating that she can never replace Justin Bieber's ex-girlfriend, Selena Gomez. But Justin and Hailey have remained a power couple.
Fans have been wondering from a long time when these two will have a proper Christian wedding? Well, Hailey Baldwin's sister finally gave away the wedding plans.
During the recently held 10th annual Endometriosis Foundation of America's Blossom Ball in New York City, when it was asked to Alaia about the wedding plans of Justin Bieber and Hailey Baldwin, the 26-year-old was quoted by Us Weekly as responding:
"We will see. Who knows what their plans are...They're very up and down, so I just I'll be there at some point in a dress, in sweats — we don't know!"
Alaia also commented on Justin Bieber's nature and shared that she "appreciate that he is always his genuine self, and that's what I'd say I like the most about him."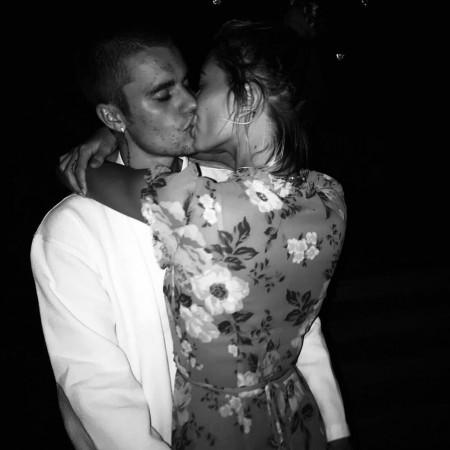 Justin Bieber and Hailey Baldwin were all set to tie the knot back in March this year but due to the "Sorry" singer's mental state, as he deals with personal struggle including depression and anxiety, the couple decided to put their wedding plans on hold. As earlier stated, a source close to the current situation revealed that the couple will wait for some more time as the Canadian pop star is currently "trying to work on his issues and rebuild."
Another source stated that "Justin is extremely focused on his relationship with Hailey right now and himself...He wants to unconditionally show his love for her and to everyone."
As of now, fans have no idea when Justin Bieber and Hailey Baldwin will get married in front of their family and friends. But it should be noted that these two are a perfect match for each other as they support each other thick and thin.