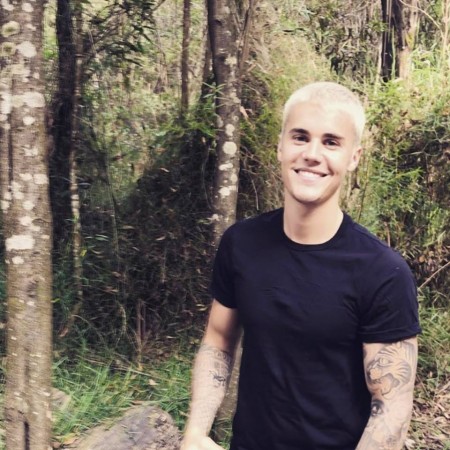 Canadian singer Juster Bieber seems to have found a new love interest; he was caught on camera with a mystery brunette in Rio de Janeiro, Brazil, on Thursday, March 30.
After his break-up with Selena Gomez, haters started spreading rumours about how the Sorry singer was jealous off his ex-girlfriend's relationship with Abel Makkonen Tesfaye a.k.a The Weeknd.
Even an industry insider revealed that the young heartthrob was deeply hurt by the rumours, and he started going out with TV reality star Kourtney Kardashian to divert public attention.
"They basically have an agreement with each other that when stuff goes haywire and drama shows up in their lives, they will be seen together to change the narrative. So when we see Scott [Disick] do something or any other news is out there that goes against Justin or Kourtney, they will get together to let people talk about them," the source stated.
Also Read: Selena Gomez drops hint to upcoming album; will it be her surprise gift to The Weeknd?
But Bieber is no longer worried about speculation and he has found a way to shut the rumours out. He has been recently caught on camera with numerous girls and the lucky one is a brunette beauty whom he met at the Fasano Hotel.
Are Beliebers curious to know about the new girl in the Canadian singer's life?
Her name is Luciana Chamone and she is quiet popular on social media with over 100,000 Instagram followers. According to her Instagram stories, it is filled with all of the people, places and things she loved the most.
Meanwhile, the brunette beauty was careful about the haters and she posted this message on the social media page: "Make people feel good about themselves." But it did not stop admirers of Bieber from sending hateful messages to her.
"Selena is better than you," wrote an Instagram user and another netizen stated, "Your [sic] all so immature and childish what's wrong with u."