Justin Bieber and Hailey Baldwin are currently enjoying their honeymoon phase. The recently married couple are so much in love that their comment on each other's Instagram photos gives others a run for their money.
The Canadian pop singer is reportedly waiting to celebrate Hailey's first birthday and Thanksgiving as a married couple and as per reports, he has some pretty amazing things for his new wife.
After denying the reports of their secret marriage, Justin Bieber and Hailey Baldwin somehow made anyone believe that they are indeed married. Hailey changed her Instagram handle to Hailey Bieber and even Justin posted a picture with a caption, "My wife is awesome." Now, as per HollywoodLife, Justin is planning something amazing for his wife.
"Justin is planning on spoiling Hailey with gifts for her first birthday as his wifey, Mrs. Bieber," an alleged source revealed. "He can't wait to spend her birthday with her and her family for Thanksgiving, before whisking her away for a romantic trip alone with just the two of them."
As per earlier reports, Hailey Baldwin was only 12 years old when she first met Justin Bieber, who was only 14 at that time. Ever since then, Justin and Hailey maintained a close friendship, and could often hang out with friends like Jaden Smith and Kylie Jenner. During that time, Justin started dating Selena Gomez, and everyone simply assumed that Justin will one day marry Selena.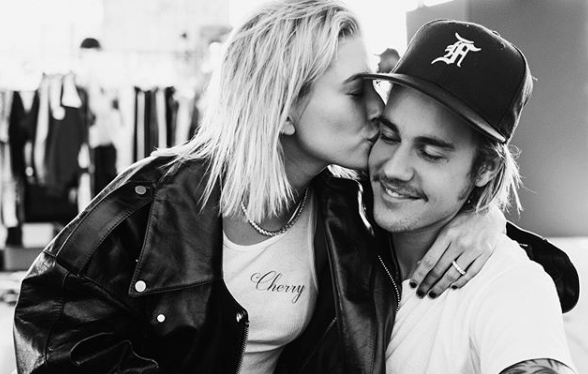 However, that did not happen as after ending things with Selena Gomez earlier this year, Justin decided to settle down with model Hailey Baldwin. As per the insider, Justin has never been this happy and he wishes to express his love towards Hailey in the best way possible.
"He has never been more happy, in love and feeling good about life and he feels that has everything to do with Hailey. He wants to take this opportunity to show her how much she means to him. He is getting her a ton of flowers, a bunch of gifts and is really going all out to spoil his new bride on her birthday," the insider continued.
Hailey Baldwin will be celebrating her birthday on November 22, and fans are desperately waiting to see how Justin Bieber will celebrate the birthday of his wife.