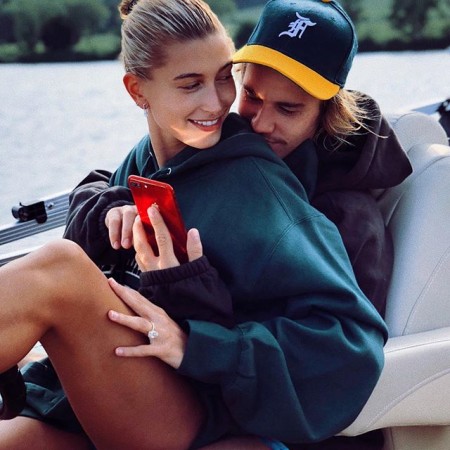 Its good to know that Justin Bieber is back making music again. We were hoping for it too. Justin Bieber has kept himself busy but it's not been with his own music, which has been disappointing for fans, but now he seems to be back.
Justin Bieber and Hailey Baldwin are still in the honeymoon phase so its hard to fault the pop star from trying to extend his break from work. But we are surely glad that he is. Justin confirmed it on Twitter that he is back to work and a source told HollywoodLife exclusively that Hailey helped make it happen.
"Justin was not kidding when he joked about new music coming on the way sooner than you think. Justin spent the afternoon at recording at a studio in Hollywood today. Thanks to Hailey's love and support, Justin is feeling better, happy, stable, creative and excited about creating new music again. He can't wait to drop new music and have a huge 2019 with his new bride by his side the whole way," the source said.
We are so happy for Justin and Hailey, they really do seem like a match made in Hollywood heaven.
But that's not all, it seems like Hailey Baldwin is now set to take the next step in the relationship. But what could be the next step after marriage? Babies? Are Justin and Hailey already trying for kids?
The model, told Vogue Arabia, "I love kids and I can't wait to have my own. I would say that now, that's a closer reality." Just imagine if Hailey and Justin had kids, super popstar-supermodels of the future.