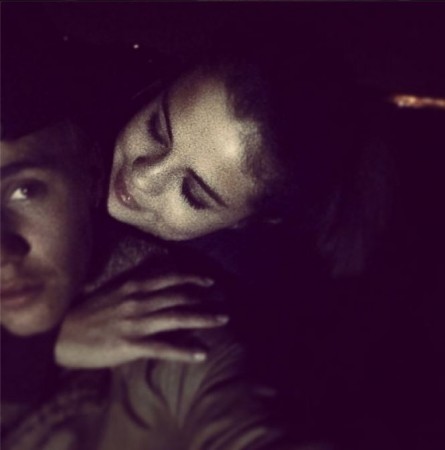 If recent reports are to be believed, former lovebirds Justin Bieber and Selena Gomez are back together.
The couple had shocked the media and their fans when they broke up last year. However, a recent photo of them, posted by Bieber, suggests they are back. Beiber on Saturday took to Instagram and posted a photo of him and Gomez.
Along with the photo Bieber also posted a message: "Love the way you look at me".
The photo came after Bieber and Gomez were spotted riding Segways together near the 'Baby' hitmaker's house in Calabasas, California.
Also, there were reports that Gomez was planning to buy a house in the same locality where Bieber's mansion is located.
"Selena is very close to making an offer on a house inside the Calabasas development where Justin lives. She looked at other neighborhoods, but really fell in love with a home near Justin's," an insider told Life and Style magazine.
Even, Bieber during an interview admitted that he still loves Gomez.
"I wrote the best music once my heart was broken," Bieber told DJ Big Boy. "'All That Matters' was written when I was in a great place in my relationship, and at that time, she was all that mattered in my life."
"Jelena" fans are pretty happy with the couple's reunion but Gomez's best friend Taylor Swift will not like it. A source close to Swift told Hollywoodlife.com that she does not support the reunion.
"Once Taylor finds out that Selena is hanging out with Justin she will be very mad," the source told Hollywoodlife.com. "This is exactly what Selena has told Taylor all along that she would not do, and now that she has, [it] will show Taylor that she can't trust Selena."