Justice League is just a few months far. But fans are more eager to watch the new Comic-Con trailer scheduled to release next week. However, to tease fans, Superman, Wonder Woman and Batman have come together for a special video.
Donning their DC superhero costumes, the three superheroes reunited to star in an advertisement. Featuring in Walmart's back to school advertisements, the three superheroes are seen flying across the city.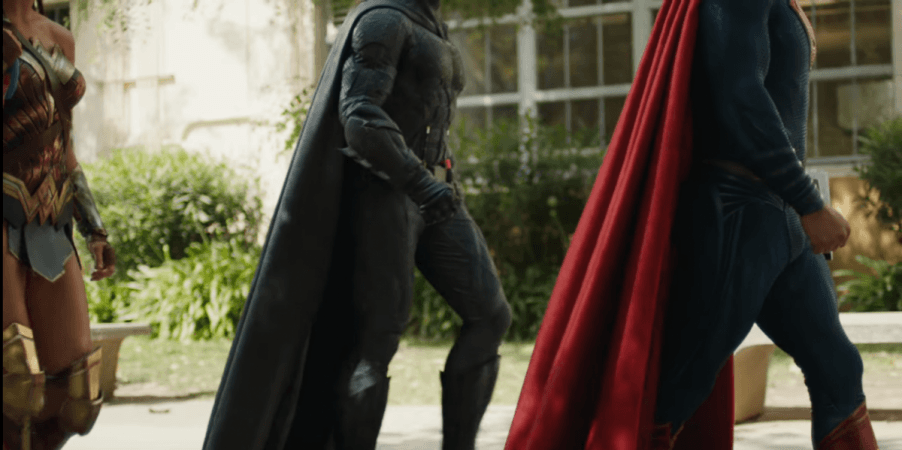 The retail joint released numerous ads, starring the superheroes. The children are seen returning to school holding their bags, sippers and boxes with their favourite superhero's picture on it.
Through the video, Wonder Woman is seen gliding through the canteens, Superman is seen flying from doorsteps and Batman finding his way through the crowds.
While it is obvious that Gal Gadot, Henry Cavill and Ben Affleck are not beneath the superhero costume, the videos tease how the Justice League superheroes will look together sharing the screen space.
While Superman is alive and flying in this ad, the actual Superman's role was teased recently. New updates from the DCEU movie have hinted that it will be Superman Henry Cavill who will head out and might also wrap up the movie.
New photos from the League movie were released on theatre merchandises. In the new pictures, Superman is seen leading the team, unlike the previous official poster released with the trailer earlier this year. Henry Cavill, donning his red cape, is also seen flying high above Wonder Woman as she leads the squad.
Recently, Steppenwolf actor Ciarán Hinds also revealed that through the filming of the movie, not once did he meet the Justice League superheroes. Talking on BBC, the Justice League villain said he doesn't even have a costume for in real life.
Fans will have to wait until November 17 to watch the Justice League superheroes come together.
Justice League's Superman, Wonder Woman and Batman in a new special video: