With less than a week left for Justice League's release, fans cannot wait to know how Superman Henry Cavill is resurrected in the DCEU movie. Maintaining the biggest secret of Justice League, the producers, cast and crew have been tight-lipped about his role in the movie.
However, Cavill decided to give fans a small tease and revealed a few details about his role in the movie. The moustached actor shared that there is more to Superman than just his resurrection in the movie.
Also Read: Justice League reviews
In the Justice League Collector's Edition magazine, reported by ComicBookMovie.com, the actor shared that Justice League will bring out the "true" Superman.
"Geoff [Johns] and I have been delving into the history of the character to get to the core of who Superman is," he said, adding: "This is the first time we see the true Superman. The Superman who is confident, and sure, and full of hope and joy."
He also teased that Superman, though not seen in promos as much as the others, is the moral compass of the League.
"It's much like the United States with the League of Nations. Without that keystone, the Justice League doesn't really work. It's still a fantastic group of people, but Superman tends to be the heavy hitter of the League. He sometimes takes a leadership role, but most of the time it's Batman who takes a leadership role. Superman is more the moral compass for the League," he said.
While he is barred from discussing his scenes in the movie, Cavill shared the emotional experience of working on Justice League with Jason Momoa, Gal Gadot, Ben Affleck, Ray Fisher and Ezra Miller.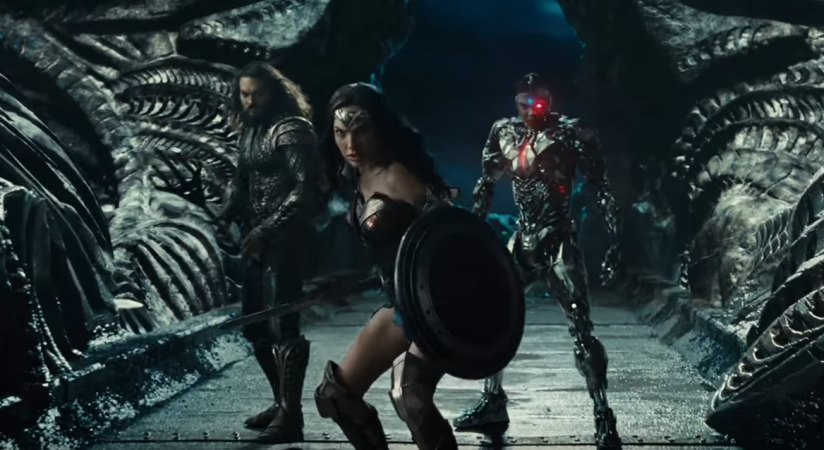 "It's very, very surreal. I love my job, especially when I'm playing Superman, but sometimes you do start to feel the wear and tear of a long day. There was one point where I was standing in one of the huge green screen sets – which can be quite draining in itself, because it's a very bright, aggressive green – and I was standing there at the top of these big stairs, thinking how hungry I am, and looking forward to getting to bed...and then I had this moment when I suddenly realised that Cyborg, Aquaman, and Wonder Woman were all standing there, and it looked so fantastic," he said.
"All of a sudden, my tiredness slipped away. I wasn't hungry any more. I just wanted to live in this moment and remember that I'm doing the thing that I wanted to do as a kid. I'm essentially playing Super Heroes, but as real as it gets as an adult. I'm very thankful for that kind of thing," he added.
The actor will be seen playing the Man of Steel in Justice League on November 17 in theatres near you.