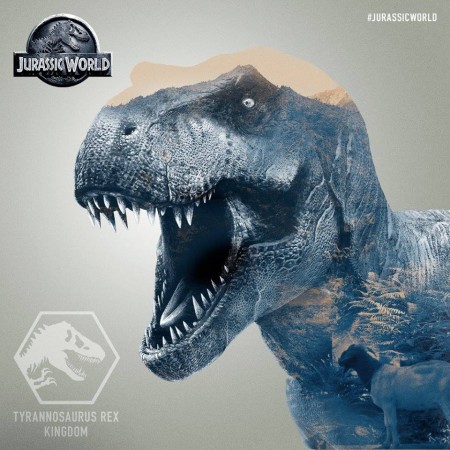 An action-packed chasing scene could be featured in Jurassic World 2, the upcoming science fiction adventure film titled Fallen Kingdom.
Newly released key art for the new large-scale project of Universal Studios Japan, titled Universal Spectacle Night Parade – Best of Hollywood, shows a Tyrannosaurus Rex chasing a Gyropshere.
Since the key art heavily lends visual details from the Jurassic Park sequel, a fansite called Jurassic Outpost claimed that the chase scene could be featured in the movie.
Also read Jurassic World 2: Will THIS actor reprise his role in Fallen Kingdom?
"Followers of our website will no doubt recognize that Tyrannosaurus Rex render as one of the new pieces of key art being circulated for Jurassic World: Fallen Kingdom – and yes, it appears that the second T.rex in the background is another new render from the upcoming sequel. More eagle eyed readers may also recognize the rocky mountain in the backdrop from the early 'JW2' licensing expo banners spotted earlier this year. The red glow from behind also seems to be a hint of volcanic activity, which may well factor into the parade itself, [sic]" added the fansite.
The site also claimed that the lead cast members of Jurassic World: Fallen Kingdom — Bryce Dallas Howard and Chris Pratt — have already started promoting the movie.
According to the website, the cast members were spotted by a franchise fan attending a promotional event at the Natural History Museum of Los Angeles.
"It was confirmed promotion for Jurassic World: Fallen Kingdom by Bryce's makeup artist karayoshimotobua via instagram story. The videos include Bryce and Chris interacting with a triceratops puppet said to be from Universal Studios Japan," said Jurassic Outpost.