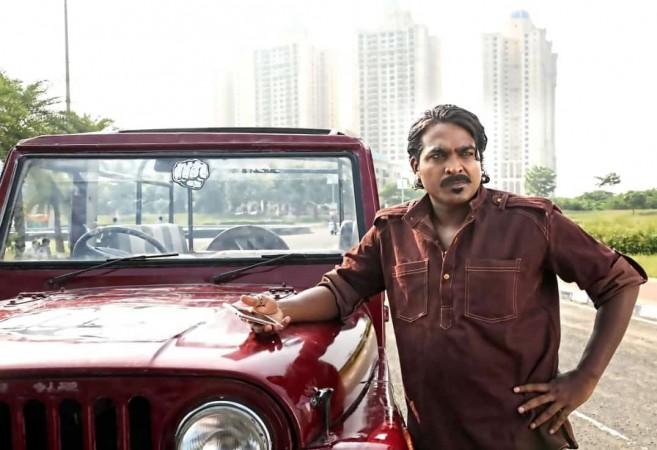 Vijay Sethupathi's much-anticipated Junga has opened to mixed reviews on Friday, July 27. While Vijay's performance has been widely-appreciated, the loose screenplay in the second half has been criticised by audience and critics alike.
Story:
In simple words, Junga is about a man's desire to retrieve a prized possession belonging to his mother. This possession was lost due to his father and grandfather owing to their carelessness. The plot witnesses a twist once Junga earns the money and decides to meet Chettiyar (Suresh Menon) to regain his property. The latter, however, ridicules him.
Irked by Chettiyar's behaviour, Junga seeks revenge against him and decides to abduct his daughter, who is in Paris. The story takes yet another twist when members of an Italian mafia come into the picture. The drama that unfolds here onwards, forms the crux of the story.
Vijay has essayed the role of a gangster, who is also a miser. This quality can also be witnessed in a scene in which Junga swims through a chilling river ( minus 5-degree Celcius) to reach his destination and save money.
Vijay has done justice to his role and Sayyesha stole the show with her charm. She has also been appreciated for doing her own lip-sync to bring authenticity to her role. Yogi Babu is in his best form and Saranya Ponvannan and Don Patti have been equally good.
The first half of the movie has enough ingredients to keep the audience entertained, however, the screenplay loses the grip in the second half. Long story short, the cliched drama is easily a one-time watch.
What Critics say (In few sentences):
Hindustan Times: Junga succeeds in having the right mix. The comedy is hilarious by itself, and this contrasts well with the clichéd plot. For instance, why did one need a song before the confrontation between Yazhini and Junga? Junga's dig at that song shows how the movie succeeds in switching between comedy and tragedy even towards the climax.
The Indian Express: The narrative is not only fresh and funny but also decimates some of the questions we all have harboured about our gangsters. On hearing his lineage, Junga decides to become a don as well and retrieve the theatre. But he won't fall into the same pit his fathers did.
The Times of India: The movie is clearly helped by Gokul's writing and Vijay Sethupathi's performance. There are a few passing references to current socio-political situations, including the Cauvery issue, which are told in a casual, comical way that is sure to strike a chord with audience.
India Today : The second half of Junga is fairly better than the other half. It is saved by the extraordinary performance of Junga's grandmother.