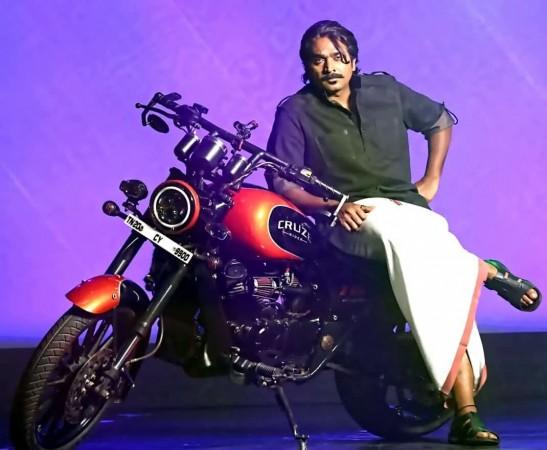 Vijay Sethupathi's Junga has been hit by piracy. The full movie with different qualities has made it to torrent sites, thereby taking a toll on the business of the Tamil flick, which has Sayyeshaa and Madonna Sebastian in the female leads.
Junga is a mafia-comedy movie which revolves around a man, whose father and grandather dissipated all their wealth including a movie hall through silly celebrations after every succesful murder. He now aims to regain all the lost wealth and what follows next is the best part of Junga.
Like Tamizh Padam 2, the movie spoofs popular scenes from hit Tamil movies and tickle the funny bones of the audience. However, the movie has met with mixed reviews. While many called the Vijay Sethupathi-starrer a funny ride, a section of the viewers are not happy with the content as they felt it dragging in parts and hollow scenes in the second half did not help the cause.
Nonetheless, people have whole-heartedly appreciated Vijay Sethupathi's performance. His chemistry works well with Sayyeshaa, whereas Madonna's extended cameo does not fit into the storyline.
The makers were hoping that the film, written and directed by Gokul, would do well during the weekend. With Junga being hit by piracy, the collection is expected to take a hit.
Junga had its premieres in a few overseas centres. It is often said that the movie illegally gets uploaded from foreign countries, which make it difficult for the anti-piracy teams to track the culprits.
Piracy has badly affected not just Kollywood but film industries across the world. Although many strict measures and policies have been implemented by governments, none of them have been successful in curbing this menace.
Almost all big movies these days make it to the internet within a day of their release. While some movies make their way to the internet (with good or poor print quality) within a day of release, there have been instances when some movies were leaked online even before they hit theatres.
It has to be noted that the piracy rate has increased manifold over the years with the rise in internet penetration across the globe and India.