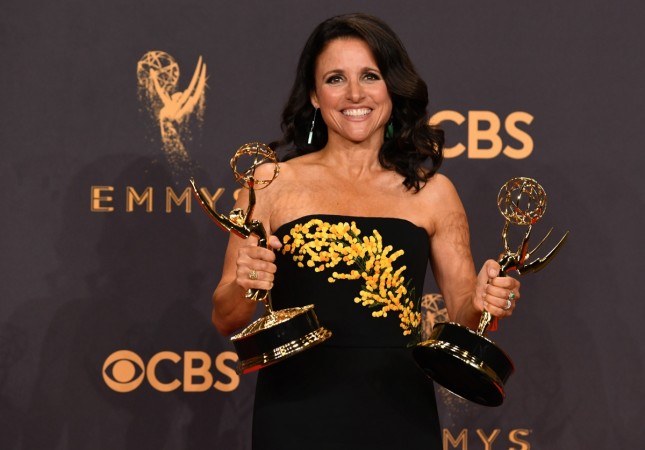 Julia Louis-Dreyfus, the award-winning television actress, has revealed on Twitter that she has been diagnosed with breast cancer. In her Twitter post, the 56-year-old actress said that one in eight women get breast cancer and she is one of them.
"1 in 8 women get breast cancer. Today, I'm the one. The good news is that I have the most glorious group of supportive and caring friends, and fantastic insurance through my union. The bad news is that not all women are so lucky, so let's fight all cancers and make universal health care a reality," the actress' post on Twitter read.
Louis-Dreyfus received outstanding support from actors and celebrities after she revealed the news. But she is not the first. Several celebrities, including Cynthia Nixon and Christina Applegate, have been diagnosed with breast cancer.
Take a look at the seven celebrities diagnosed with breast cancer.
Christina Applegate
In 2008, the Samantha Who? actress, Christina Applegate, was diagnosed with breast cancer. Applegate initially decided to keep her battle with the illness a secret, but she opened up about it to raise awareness among young women.
"My doctor said that the mammograms weren't enough for me because of the denseness of my breasts. He suggested that I get an MRI," she told CNN in an interview in 2008.
"I am a 36-year-old person with breast cancer, and not many people know that that happens to women my age or women in their 20s. This is my opportunity now to go out and fight as hard as I can for early detection," she added.
Cynthia Nixon
Cynthia Nixon, who is popular as Miranda from Sex and the City, was diagnosed with breast cancer in 2006, but it was revealed only in 2008. In an interview with a US magazine, she had revealed that it was not a big deal and her mother battled the illness when the actress was just 12.
"The doctor said a tumour was so small, he wouldn't have even noticed it except for the fact that it wasn't there on previous X-rays," she told the magazine.
Dame Maggie Smith
The 82-year-old actress wanted to give up acting because of breast cancer. She was 74 years old and was shooting for Harry Potter and The Half-Blood Prince when she was diagnosed with breast cancer.
"I think it's the age I was when it happened. It knocks you sideways," she told The Telegraph in 2009. "It takes you longer to recover, you are not so resilient. I am fearful of the amount of energy one needs to be in a film or a play."
Kathy Bates
In 2012, the Titanic and P.S. I Love You actress Kathy Bates was diagnosed with stage II breast cancer.
"I've joined the ranks of women who are going flat, as they say. I don't have breasts -- so why do I have to pretend like I do? That stuff isn't important. I'm just grateful to have been born at a time when the research made it possible for me to survive. I feel so incredibly lucky to be alive," she told ET Online.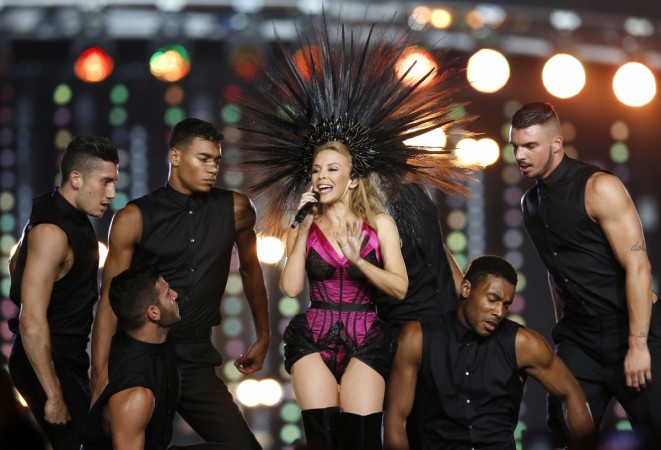 The Australian singer and dancer battled breast cancer in 2005. Minogue said that the doctors initially said that everything is fine with her and it was only after a second medical check she was diagnosed with cancer.
"When you are stripped of everything and you have to grow your eyelashes back, grow your hair back, it's just astonishing," she told British Glamour magazine in 2007. "It's hard to express what I've learned from that, but a deep psychological and emotional shift has obviously taken place."
Rita Wilson
Actress Rita Wilson recently opened up about her life after breast cancer. She was diagnosed with cancer in 2015 and had a double mastectomy.
"We often assume that once you have had the surgery and treatment, you are fine. And hopefully, you are. But I found that there were unexpected things that came along with having gone through something as frightening as having had cancer that I only heard about from my friends who'd had cancer too," she shared her experience with Harper's Bazaar.
Sheryl Crow
The singer was diagnosed with breast cancer in February 2006. "I've had so many people [say to] me, 'Gosh, you know, everything's really gone wrong for you this year,' and it took me going through that to realize that everything really went right for me," she said on The Oprah Winfrey Show. "It brought me to this point where I am now, and I really feel like I have a lot of clarity."