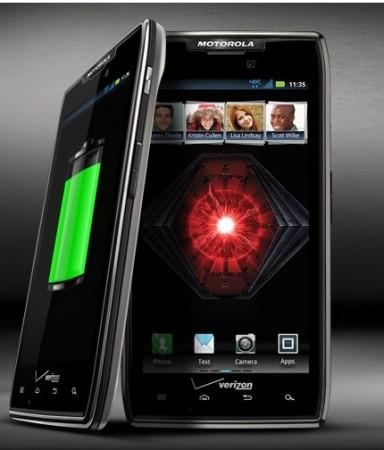 Apple Inc On Friday lost a crucial lawsuit to Google's Motorola, thereby putting an end to the global patent war the iPhone maker has long waged since 2010.
The ruling was issued in the Chicago federal court, with Judge Richard Posner conceding that Apple will no more seek an injunction against the Motorola Mobility unit. Meanwhile, both the tech companies are permitted to appeal Friday's ruling, a Reuters report said.
For the past two years, Apple and Google have battled against each other over infringements related to smartphones and tablet devices. While Apple has strongly lashed out against Google's recently acquired Motorola for four patent violations, one of them being on touchscreen technology, the latter has sued the iPhone titan for just one infringement.
"Apple is complaining that Motorola's phones as a whole ripped off the iPhone as a whole," Judge Richard Posner wrote according to the news agency. "But Motorola's desire to sell products that compete with the iPhone is a separate harm - and a perfectly legal one - from any harm caused by patent infringement."
Apple lawyers had sought an order restraining Motorola products from infringing four of its patents.
"To suggest that (Apple) has suffered loss of market share, brand recognition, or customer goodwill as a result of Motorola's alleged infringement of the patent claims still in play in this case is wild conjecture," Posner said.
Motorola was initially reported to have filed several patent claims, most of which Richard Posner had eliminated. While pointing out that both the parties have failed to present sufficient evidence for the trial, Posner also dismissed the Motorola's petition against the Apple. Motorola had sought an order barring Apple's infringement of one of its cellular technology patents.
"How could it be permitted to enjoin Apple from using an invention that it contends Apple must use if it wants to make a cell phone?" Posner asked in his report.
In respite for the iPhone maker, Posner also ruled that Motorola should not seek an injunction based on the one patent in the case that it was still asserting against Apple.
According to the Bloomberg report, a spokesperson for the California based Apple declined to comment on the ruling but confirmed the court's ruling. While a spokesperson for Google's unit in a statement said that ""We are pleased that Judge Posner formally dismissed the case against Motorola Mobility. As it relates to Apple's violation of our patents, we will continue our efforts to defend our own innovation."