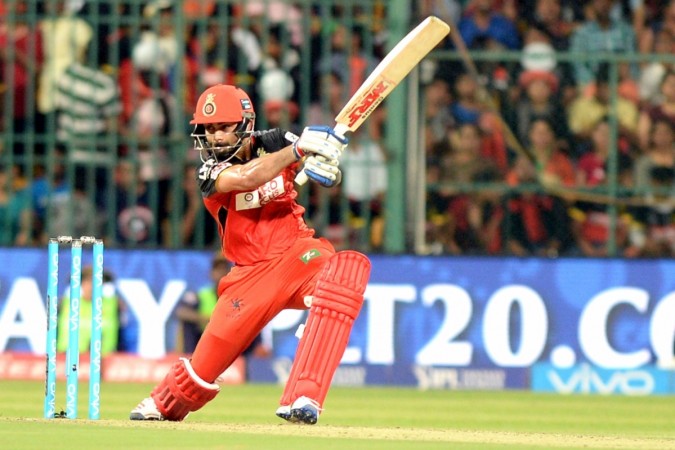 India cricket hotshot and Royal Challengers Bangalore (RCB) skipper Virat Kohli has stated that players should be judged by their on-field performance and not their personal lives. The 27-year-old, who has been nominated for the Rajiv Gandhi Khel Ratna by the BCCI, also added that cricketers should not be dictated to fulfilling certain stereotypes which people have.
The India team Test skipper is currently in an impressive form individually in IPL 2016. Kohli is the Orange Cap winner at the moment as he is the highest run-getter in the tournament with 433 runs (as on May 6). His team, however, have not been that impressive as RCB are currently seventh in the eight-team league with just two wins so far.
Kohli, no matter how impressive he has been with his willow skills, hasn't been able to contain his off-the-field life from getting all over the news on a day-to-day basis. His personal life, mostly his relationship with "Sultan" actress Anushka Sharma, has made headlines more than his performances for India.
The 27-year-old, citing several personal anecdotes, has thus urged his fans and the media not to judge a cricketer on the basis of their personal life, adding that if someone is famous for his cricket skills, let that be the sole reason of his fame.
"As a sporting nation, there is lack of patience in terms of judging someone too quickly," Kohli was quoted as saying by the Press Trust of India. "When I came into the team, I had tattoos, dressed up in a certain way, I used to do things I felt were fine but may be not in perfect mould of a stereotype Test cricketer.
"When I now see any youngster being judged early for being a bit more flamboyant, I correct them that there is nothing wrong. Please judge him on what he doing on field, not judge him not in his own life or how he is as a person," the 27-year-old added.
Kohli has frequently been accused of being too aggressive on the pitch as well. The batsman got embroiled in a controversy for the first time in 2012 for showing a middle finger to the crowd at the Sydney Cricket Ground where India was playing a Test match against Australia.
Also recently, he had got into a mild altercation with Aussie batsman Steve Smith during their T20I at Adelaide in January. "This (aggression) is what helps me be at top of of my game. I would not change or trade that for anything else in the world. Every sportsperson should have that aggression or killer instinct -- in a very good way and not in an arrogant way," explained Kohli.