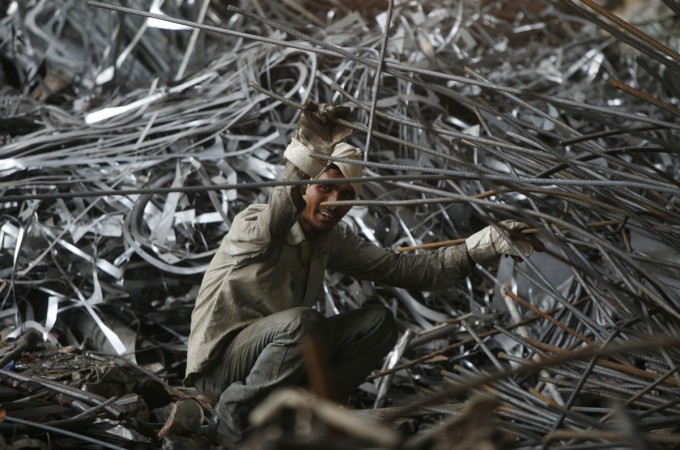 JSW Steel on Friday posted a net loss of Rs 923 crore for the December quarter. The company recorded a turnover of Rs 9,562 crore and net sales of Rs 8,621 crore, according to a regulatory filing with the Bombay Stock Exchange.
"In the third quarter we had to review the overseas investments made between 2007-2010 since prices of crude oil, coal and iron ore have significantly fallen from the time of investment and as per the appointed external agency, an impairment charge had to be taken in the December quarter. The company has taken an impairment hit of Rs 2,122 crore in the December quarter," The Financial Express quoted Seshagiri Rao, joint Managing Director and Group Chief Financial Officer, JSW steel as saying.
The Sajjan Jindal's owned company reported the lowest EBITDA per tonne since 2008 at Rs 3,443 per tonne in the third quarter of the FY16.
"The reported EBITDA per tonne was lower than what it should have been mainly because of a planned shutdown of 3 blast furnaces which had some fixed costs that had to be taken in the profit-and-loss statement, else the EBITDA per tonne without fixed costs despite shutdown which would have been about Rs 4,700 per tonne" Rao added.
The company's steel production was reportedly down by 15% at 2.70 million tonnes, while the saleable steel output was down by 16% at 2.55 million tonnes.
In the same period last year, the company posted a profit of Rs 328.94 crore mainly due to the impairment charge the company took on its four strategic investments it made overseas.