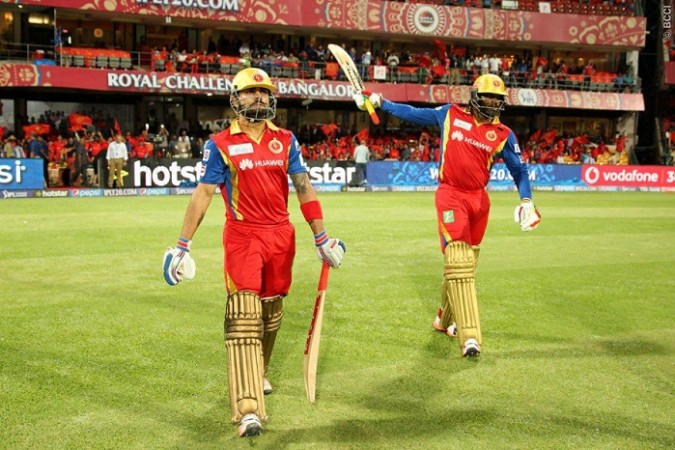 An IPL side (read Royal Challengers Bangalore) could shift into new ownership hands with steel behemoths JSW confirming they are in talks over buying a team in the Indian Premier League.
Ever since Vijay Mallya ran into financial trouble, the future of RCB, one of the most popular teams in the IPL, has been up in the air, and JSW, a couple of months back, had admitted they were interested in taking their JSW Sports wing to cricket (again read RCB), far and away India's most popular sport, after having much success with football in the shape of Bengaluru FC, the I-League champions in their debut season.
Sajjan Jindal, the chairman of JSW, revealed the company's plans about moving into the cricketing field, by saying they are in talks over acquiring an IPL team.
"Cricket is the number one sport in our country so there is an idea to acquire a team -- an IPL team," Jindal was quoted by PTI."
Probed further on the deal in the works, Jindal, who is also the managing director of JSW Steel, would not be drawn on the name of the team the company is planning on buying.
"I cannot comment which team it will be," he added.
"Moneywise I don't think there is an issue. The idea is that we want to take some credible team so that we can promote sports."
Bengaluru FC has been a roaring success for JSW, with the well-run team inducing supporters from the city left, right and centre. The atmosphere in the home matches of Bengaluru FC is almost second to none in the I-League, and JSW will certainly not have to worry about creating a support base for the IPL team, whatever side they might be in the process of buying.
If it is RCB, however, JSW will be banking on one of the most well-supported franchises in the IPL. The JSW touch got Bengaluru FC the I-League title at the first time of asking, so if the steel company can work some of that magic on RCB, the supporters will, no doubt, be hugely thankful, as RCB remain one of the few franchises yet to win that holy grail of an IPL title.
Jindal also said JSW Sports do not plan to base their sports teams in just Bengaluru, pointing to the fact that the IPL team could be from another city – even if it seems unlikely. The chairman of JSW Steel also revealed the sports wing has plans on giving a fillip to other sports, be that kabaddi or hockey.
"We also want to go pan-India in various sports through JSW Sports," Jindal said.
"We will focus on other sports also. We are looking at kabaddi, we are looking at hockey."