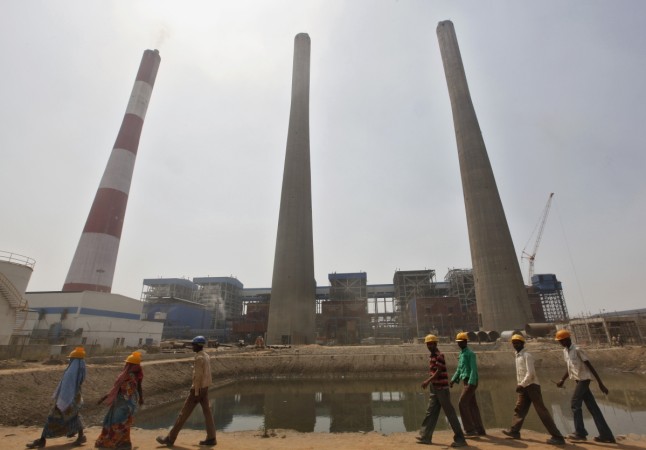 Naveen Jindal-owned Jindal Steel and Power Limited's (JSPL) deal to sell its 1,000 MW Chhattisgarh power plant to brother Sajjan Jindal's JSW Energy faces fresh hurdles. Sources told the Economic Times that differences emerging between both the sides on payments modality and valuation are the reasons behind the deal being put on hold for a while.
"Serious differences have emerged from both sides in terms of valuation and payments modality. The transaction was expected to close on Wednesday and in fact JSW Energy had scheduled its announcement in the capital on Thursday," the daily quoted a source as saying.
JSW Energy had signed an agreement with JSPL last month.
JSPL in principal had reportedly agreed to sell its 1,000 MW plant in Chhattisgarh to JSW Energy for about Rs. 6,000 crore. The deal, which involved takeover of debt, was expected to be finalised on Wednesday during a board meeting.
However, according to the latest development, JSW Energy started squeezing the valuation.
"Jindal Power should provide signing of power purchase agreement for 90 percent of the output of 1,000 MW power plant with various state electricity boards (SEBs). Otherwise the valuation should be adjusted to about Rs. 4,500 crore, which was completely rejected by Naveen Jindal group," another source told the Economic Times.
JSPL reportedly asked for an upfront bank guarantee of Rs. 3,000 crore, which was not acceptable to JSW Energy.
"They were willing to provide an upfront bank guarantee of only Rs. 500 crore and not Rs. 3,000 crore. The upfront payment of Rs. 500 crore and balance after the completion of regulatory process could have taken quite some time would not have some solve the purpose for which the unit was being sold," the source quoted above by ET added.
In response to the transaction reported in the media, JSPL informed the stock exchanges of exploring various options to sell its assets but did not confirm or deny the deal.
"Accordingly, no disclosable event under Securities and Exchange Board of India Regulations, 2015 has taken place," the company said in a filing to the BSE on Thursday.
As part of the deal earlier, JSW Energy would have bought JSPL's power plant only in March 2018 and the power generation and transmission company would pay Rs. 500 crore upfront so that the loss-making company (JSPL) could recover some debt. It was earlier reported that the rest of the amount was supposed to be paid later.

The deal is now expected to be finalised within a month.
[1 lakh = 100,000 | 1 crore = 10 million | 100 crore = 1 billion]